Annual Congress 2018 - Birmingham
Certificate of Attendance
A certificate of attendance is issued following the Annual Congress on completion of the evaluation form which is sent via email to each delegate. Delegates may request a certificate of attendance up to six months following an Annual Congress, after this time a certificate will not be issued, it is the responsibility of the delegate to make sure they receive their certificate of attendance within the stated time.
Information regarding CPDs can be found here.
DOWNLOAD THE FINAL PROGRAMME BOOK HERE
2018 Awards and Medals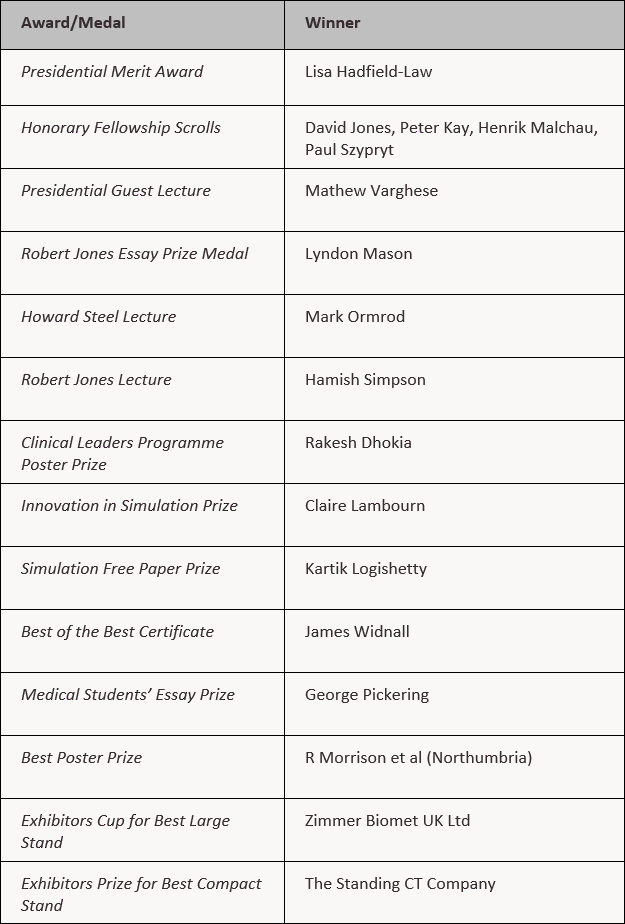 2018 Abstracts
The full list of 2018 abstracts can for downloaded here.
Congress Videos
Congress Photos