RideLondon, the world's greatest festival of cycling, returns on Sunday 28th May, 2023. It will be the 10th anniversary of the hugely popular event, which was established by the Mayor of London in 2013 as an Olympic legacy event from the 2012 London Games.
Ride for #TeamJointAction! We have a number of charity places currently available. If you are an experienced cyclist or someone who would just love the opportunity to take part in this iconic event, please email your interest to [email protected].
Donate through TCS fundraising
Further event info can be found on the RideLondon website.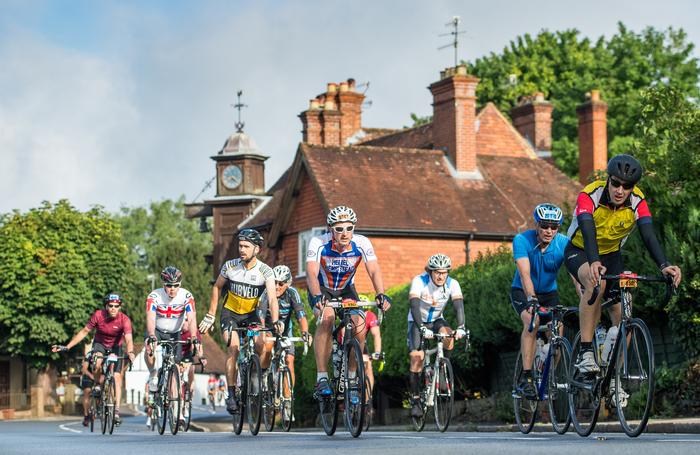 Fundraising Resources
We have some really great ideas in our Official Fundraising Pack which you can download below. When you know what you want to do email us at [email protected] or call us on 020 7406 1767.
FUNDRAISING PACK
You can set up a fundraising page through the official RideLondon fundraising platform below:
RideLondon Fundraising
Previous Fundraising Events
2022 RideLondon-Essex 100
Our three amazing cyclists, Malcolm Rawes, Zaid Marhoon and Ravi Thimmaiah took part in the 2022 RideLondon event on 29th May 2022. See the profiles of our cyclists below and why they were riding to raise money for Joint Action the Orthopaedic Research Appeal of the British Orthopaedic Association.
Zaid Marhoon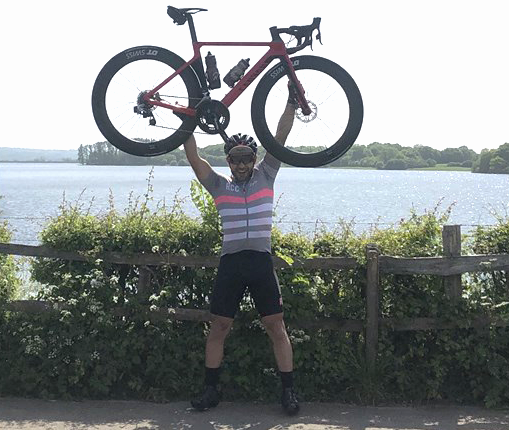 I am a T&O registrar in London, and for the past 5 years, a very keen cyclist. I feel immensely privileged to be riding RideLondon for BOA, fundraising for Joint Action.
Your donations to Joint Action will be used to support research into Trauma & Orthopaedics. Over 20 million people in the UK live with a musculoskeletal condition, and Joint Action raises funds to help improve treatment of these conditions, helping people regain their mobility and independence.
Throughout my training, I have encountered countless happy patients who benefited from cutting edge research into Trauma & Orthopaedics, with novel techniques that have restored their functionality.
During my own childhood, as I was well known patient to the Orthopaedic department, sustaining multiple pathological fractures to my right humerus. It is because of the incredible interventions that the Orthopaedic world was able to offer that, despite 11 fractures and three surgeries, I am now pursuing my ultimate passion as a Trauma and Orthopaedic surgeon.
Through supporting the research and development of life changing orthopaedic interventions, your donations will benefit yourself, your friends and family, and future generations! Let's Ride London together!
Ravi Thimmaiah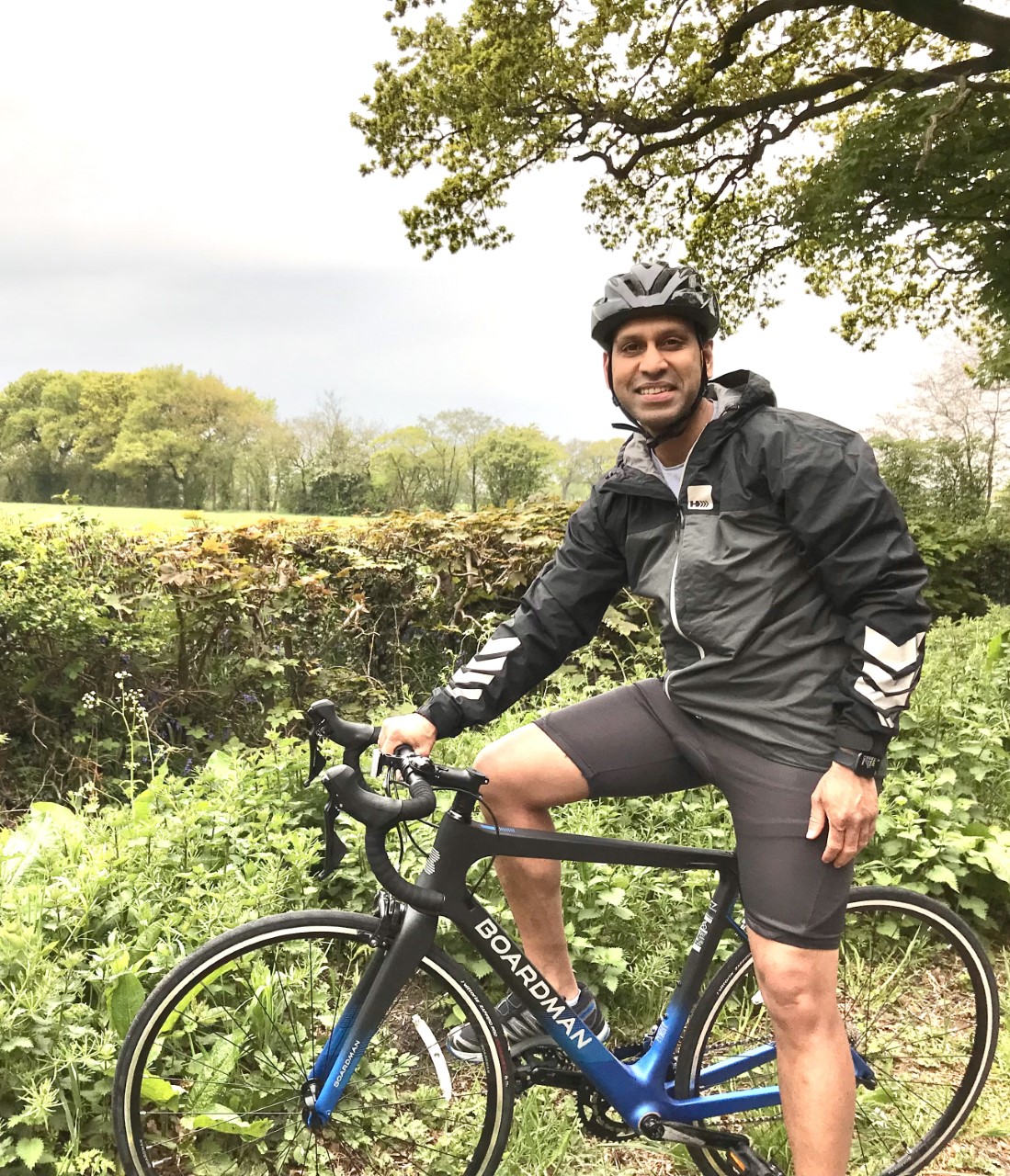 I work in the Arthroplasty department at The Royal Orthopaedic Hospital, Birmingham. I have never cycled 100 miles before but wanted to challenge myself and raise awareness of the difficulty living with orthopaedic conditions can cause.
I am motivated to raise money for Joint Action because most of us will at some stage experience mild orthopaedic injuries and sprains that at the time frustrate us and limit our activities but, millions of people in the UK have more long-term restrictions from arthritic, traumatic and other orthopaedic causes including musculoskeletal cancers. I hope my participation in this challenging opportunity will raise awareness of this and also contribute fundraising to support research into treatment options to help make a difference to peoples lives and activity levels.
Malcolm Rawes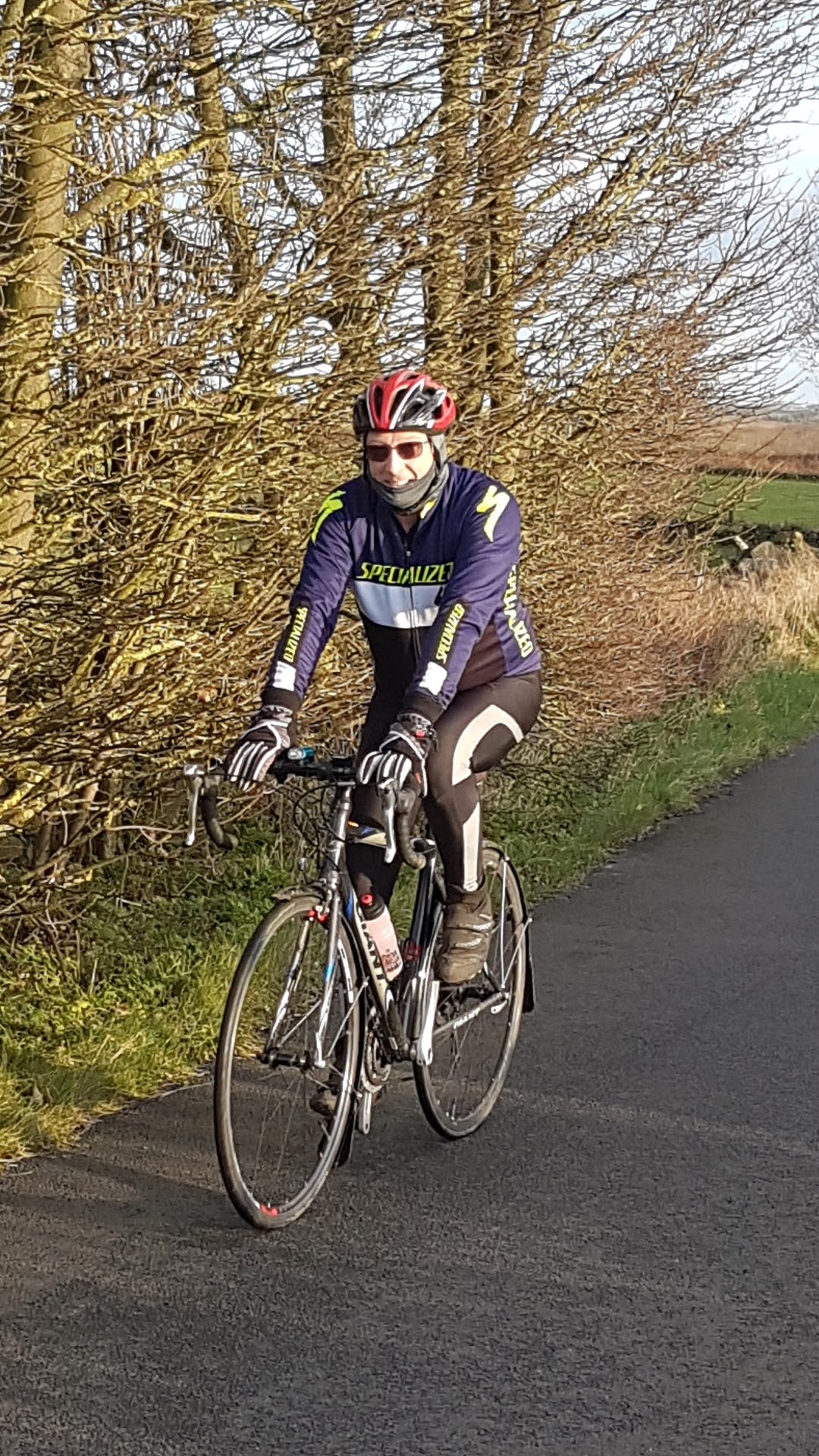 I am a 60 year old Trauma and Orthopaedic Surgeon at Mid Yorkshire NHS Trust and a keen fell walker, skier and road cyclist.
Two and a half years ago I sprained my left ankle and expected it to settle over 6 to 12 weeks. Unfortunately although I was able to cycle after a few weeks I was unable to return to fellwalking due to pain. I eventually had an x-ray which revealed advanced osteoarthritis secondary to an old rugby injury (ankle sprain). As the pain got worse I eventually had to consider surgery and had to decide between total ankle replacement and ankle fusion. I obviously wanted to make an informed decision about this but found little decisive evidence how to proceed and really made a decision based on gut instinct. I had a total ankle replacement on 14th July 2020 under Mr Mark Farndon and within 8 weeks was back to cycling. It was the New Year before I really returned to walking and unfortunately due to COVID 19 was unable to ski in 2021 but will hopefully ski this year.
I feel further research is needed in many areas of Orthopaedics and hope to raise funds through this ride to assist with this
Did you know there are over 20 million people in the UK living with a musculoskeletal condition? That's about a third of the population. And its not limited to the elderly. Children and young people suffer too, with 11 per cent of those affected being under 35. Sadly, the odds are that we or someone close to us will suffer from a musculoskeletal disorder, be involved in a major limb trauma, or have joint replacement surgery at some point in our lives. Would you consider supporting our riders to help fund life changing trauma and orthopaedic research into 2022 and beyond?
RideLondon Surrey 46, 100
Deiary Kader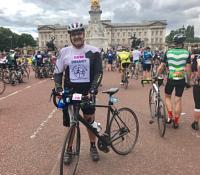 We would like to congratulate Deiary Kader for participating and completing the RideLondon-Surrey 46 on Sunday 30th July.
Rupert Wharton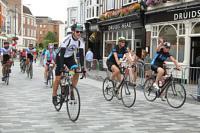 We would like to congratulate Rupert Wharton who successfully cycled the RideLondon-Surrey 100 on Sunday 30th July.