About Us
The British Orthopaedic Association (BOA) is the Surgical Specialty Association for Trauma and Orthopaedics in the UK.
We provide national leadership, a unifying focus, and charitable endeavour by:
Caring for Patients
Supporting Surgeons
Transforming Lives
As a charity we care for patients by raising funds for and promoting research into musculoskeletal disorders. We also operate a benevolent fund to support our members in time of need.
As a membership organisation we care for patients and support surgeons by focusing on excellence in:
Professional Practice
Training and Education
Research
Trauma and Orthopaedic Surgery is a highly cost effective form of treatment which aims to restore pain free mobility for patients. By restoring mobility, Trauma and Orthopaedic surgery can not only help people stay active for longer, but deliver major economic savings; enabling people to return to work, or live more independently.
Given the growing musculoskeletal disease burden, and the transformative impact surgery can have for the right patients, we believe surgeons, commissioners and colleagues across the NHS should work together to increase surgical capacity.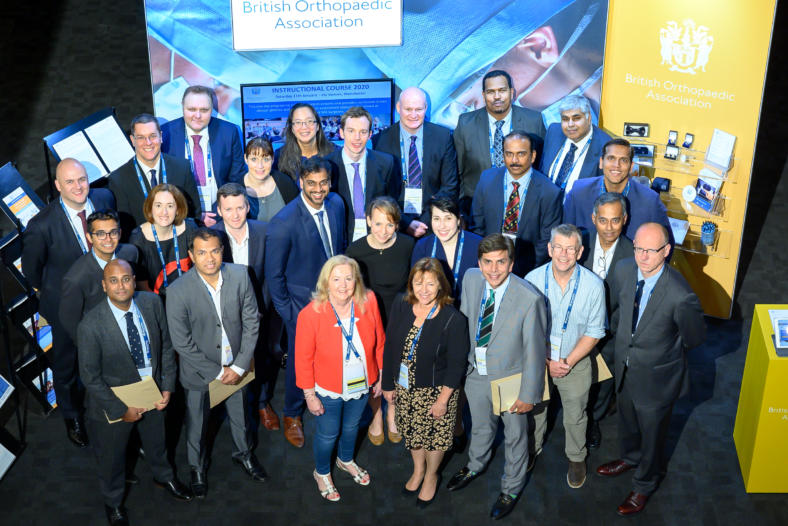 Background
The British Orthopaedic Association was founded in 1918 with twelve founding members. We now have over 5,000 members worldwide, the majority based in the United Kingdom and Ireland. It is a pivotal organisation within the British surgical scene, representing some 40% of the total surgical workforce.
Membership is made up of Consultants (active or retired), Staff and Associate specialist grades (SAS) and trainees. There are almost 300 overseas members.
The British Orthopaedic Association is a registered charity and a company limited by guarantee.
What we do
Our vision is a vibrant, sustainable, representative orthopaedic community delivering high quality, effective care to fully informed patients. We seek to achieve this by ensuring that the Government's Health Care reforms take full account of the need for properly resourced and accessible musculoskeletal services. This is important given the UK's demographics and the fact that musculoskeletal disorders account for annual expenditure of some £5Bn: trauma and orthopaedic practitioners really can transform our patients' lives.
Our purpose
We can only deliver on the vision by providing clear national leadership for the trauma and orthopaedic surgical community. That means engaging our patients, offering real value to our members and Specialist Societies, making our charitable work count – especially in the field of research. It also means that we must ensure our voice is heard at the most influential levels in Government, Whitehall, the NHS, and industry. That entails focused advocacy and the clearest possible communication of our core messages. It also entails close working with our partners in the Arthritis and Musculoskeletal Alliance (ARMA).
Our mission and strategy
Our mission, therefore, is to advance for the public benefit the practice, art and science of orthopaedic surgery. To do this we have designed a strategy focused on our core objectives of excellence in professional practice, training and education, and research.