Training Orthopaedic Educational Supervisors (TOES)
The BOA Training Orthopaedic Educational Supervisors (TOES) course is now running entirely online. We have fully updated our training for educational supervisors to help you prepare for the new curriculum in 2023 and learn how to supervise trainees to be the very best they can be.
Start date: Monday 22nd May
End date: Monday 19th June
Virtual live session (Zoom):
• Monday 5th June 14.00 - 16.00 pm
Delegates should ensure that they are available to attend this session before booking onto the course.
Booking is closed.
4. Virtual Training Orthopaedic Educational Supervisors (V-TOES) 2023
Start date: Wednesday 8th November
End date: Wednesday 6th December
Virtual live session (Zoom):
• Wednesday 22nd November 19.00 - 21.00 pm
Delegates should ensure that they are available to attend this session before booking onto the course.
Book Now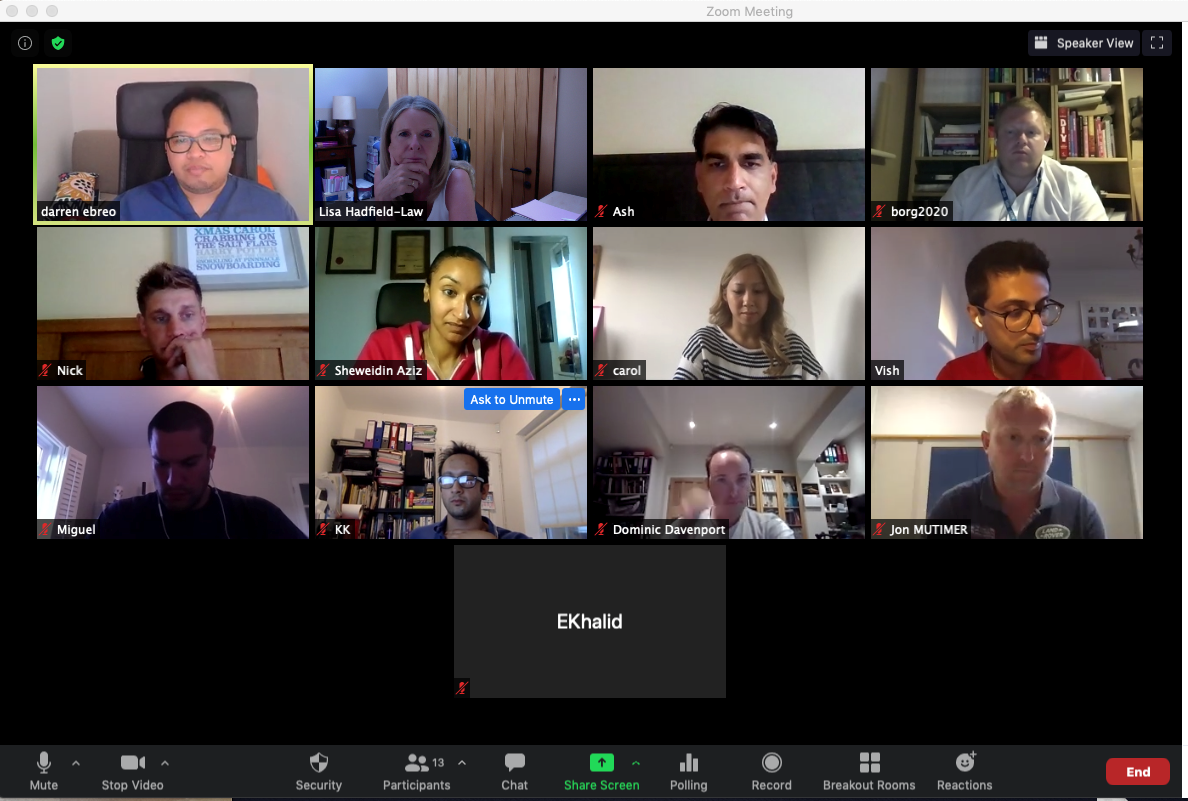 Course Fees:
The course fee for is £200 for members (£300 for non-members). Fees are due and payable at the time of registration. Please note that once a place is confirmed, there is a no-refund policy as the budgets are too tight to cope with any last minute cancellations.
Programme:
No more box ticking and number crunching. Life for you, as a trainer should be better and richer from August 2021. All the curriculum work over the last 3 years is coming to fruition. It will address concerns expressed by many trainers about the over refined structure of ISCP: of tick boxes and forms. Our trainees need to acquire professional judgement, insight, leadership, and the ability to work with others, alongside the operative skills required to be a safe surgeon. The new updated curriculum should help us do this more effectively. This 9 hour TOES programme is designed to help Educational Supervisors make the necessary changes work for them and their trainees.
Course Structure
We will use:
A learning log distributed through email with feedback from the moderator and cohort colleagues, to achieve learning outcomes through a set of screencasts and activities you complete at your own pace.*
Zoom for one 2-hour live session for teaching simulations with feedback, and discussions.
The total amount of time required to complete the course will be around 9 hours.
*Participants should complete the BOA TOES course within 6 weeks of the start date.
Learning Outcomes:
At the end of this programme, participants will be able to:
Summarise changes to the T&O curriculum and how these will affect you
Make the best use of assessment tools including the Multi Consultant Report
Integrate the new Capabilities in Practice and Generic Professional Capabilities
Plan how to conduct or contribute to a Multi Consultant Report (MCR)
Make best use of their trainer portfolio
Use assessment of reflective writing to maximise trainee progress
The programme will be facilitated by Lisa Hadfield-Law, the BOA educational advisor. Over the last 20 years, Lisa has trained over 15,000 T&O surgeons, from 68 countries, to teach. She trained as a virtual teacher in 2016 and has run over 30 fully on line programmes.
Booking terms:
By booking onto this course you consent to:
The BOA Privacy Policy found here
The use of your work/personal email for distribution of the learning log and communications with the moderator and cohort colleagues
The use of your email to be added to a Curriculum Updates Mailing List, which you are able to unsubscribe from at any time
The use of Zoom for the virtual live sessions required for course attendance
Sharing any of your own, or others, personal details in any of the above software/programmes is not permitted
Testamonials:
I'd go so far as to say that this is far superior to the more traditional course with face-to-face contact time. I think you've done an outstanding job.
Really enjoyed the course. I don't know how you manage it all.
Will recommend highly to colleagues.
A really good way of maintaining CPD while away.
I have found the course to be excellent & I've been extolling it's merits to all who will listen!
Virtual is the way forward, this helps to work around ones own schedule and be safe. The virtual