UKITE Editors
UKITE Clinical Lead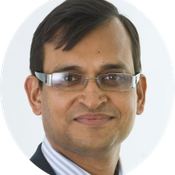 Ajay Malviya
Consultant Orthopaedic Surgeon, Northumbria Healthcare Foundation NHS Trust
Ajay Malviya joined Northumbria Healthcare as a Consultant in 2011 after completing his orthopaedic training in the North East. His area of specialty is in the treatment of disorders of the young adult hip and has helped Northumbria become a tertiary referral centre for young patients with hip disorders. He is heavily involved in training and is an examiner for FRCS T&O. He is in the BOA Education and Careers committee as the national lead of the UK and Ireland orthopaedic in training examination (UKITE).
He has an active interest in research, with many publications to his name. He is Deputy Editor of the Journal of Hip Preservation Surgery (OUP) and the Chair of UK National Non Arthroplasty Hip Registry (NAHR).

Lead Specialty Editors
Will Eardley
Trauma Specialty Lead
I am an academic trauma and limb reconstruction surgeon based at the Clinical Trials Unit of York University and the James Cook University Hospital, Middlesbrough. I have completed fellowship training in trauma surgery and have deployed several times with the British Army as either a trainee or in the Consultant role. I advise the Trauma Audit Research Network through their audit committee, I am a member of the BOA Trauma group and the Research and Professional Development Chairman for AOUK. An educator, researcher and trauma surgeon, I am passionate about educating the next generation of UK orthopaedic trainees.
Milton Ghosh
Tumour Specialty Lead
Padhraig O'Loughlin
Lower Limb / Arth Specialty Lead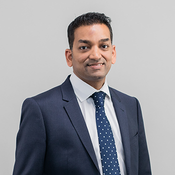 Yuvraj Agrawal
Basic Science Specialty Lead
I am a Consultant Orthopaedic Surgeon at Lower Limb Reconstruction Unit at The Royal Orthopaedic Hospital NHS Trust in Birmingham. After completing my Higher Surgical Training in Sheffield and affiliated hospitals, I complete a Post CCT Fellowship in Trauma at QMC, Nottingham, Adult Reconstruction Fellowship at the University of British Columbia in Vancouver and was appointed a Locum Consultant in Trauma & Arthroplasty at the Nottingham University Hospitals NHS Trust, Nottingham. I participated in the national UKITE exams during my training and believe it was a true reflection of the real quiz. I have been a member of the UKITE editorial process since 2014 and pleased to see how it has flourished under its executive team. I believe it is a great resource for trainees coming up to the FRCS (Tr&Orth) examination. I wish trainees all success in their exams.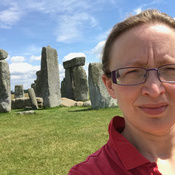 Zine Beech
Foot & Ankle Specialty Lead
I am a Consultant Foot and Ankle surgeon at the University Hospitals Southampton NHS Trust. In addition to my elective practice I am on the Trauma rota at the Major Trauma Centre.
I graduated from Cambridge University in 2003. After House jobs I attended Sandhurst and then served as a Regimental Medical Officer in Northern Ireland and Iraq. My core surgical training was in KSS Deanery followed by higher specialist training in South-East Thames and then Wessex. I then undertook the Portsmouth Foot fellowship. I have also deployed to Afghanistan. My subspecialist interests are Foot and Ankle surgery and Trauma; I particularly enjoy the combination of the two.
I enjoy being outdoors; ideally accompanied by my husband and two children. I also enjoy Opus Anglicanum.
Matthew Mawsdley
Spine Specialty Lead
I am a fellowship trained consultant spinal surgeon. I attended the University of Manchester and completed his higher specialist training in Trauma and Orthopaedics in the Northern Deanery. I was appointed as Consultant in Northumbria NHS Foundation Trust in 2019. I am a fellow of the Higher Education Academy and a member of the Faculty of Surgical Trainers.
I have been involved in the UKITE editorial team for the last 4 years.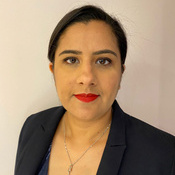 Sukhdeep Gill
Upper Limb & Hand Specialty Lead
Upon graduating from University of Wales College of Medicine in 2004, I undertook higher surgical training in Wessex, during which time I developed an interest in shoulder and elbow surgery.
I undertook further specialist fellowship training in shoulder, elbow and hand surgery at the Upper Limb fellowship programme at Bristol (Bristol Royal Infirmary and Southmead Hospital). During this time I gained experience and expertise in minimally invasive and arthroscopic upper limb techniques, complex revision and reverse geometry shoulder arthroplasty surgery, motion preserving reconstructive surgery for degenerate disease in the shoulder, elbow and hand and traumatic disorders of the upper limb including soft tissue reconstruction. Following this I undertook the coveted Trueta Oxford Trauma fellowship, to gain valuable further insight into and develop my skills in complex trauma further.
Whilst on fellowship in 2019, I was appointed as a Consultant Orthopaedic Surgeon at Portsmouth University Hospitals NHS Trust, and commenced my fulltime post in February 2020. My practice consists predominantly of primary and revision elbow and shoulder arthroplasty and arthroscopy, but I remain part of the on-call orthopaedic team, dealing with both general trauma and complex upper limb trauma.
I am an active member of the British Orthopaedic Association, the British Elbow and Shoulder Society, the Orthopaedic Trauma Society and MotorSports UK. I am actively involved in research, keenly following the latest developments in the field of shoulder and elbow surgery. I am a recognised educator and clinical supervisor, enjoy instructing on ATLS courses as well teaching at both junior doctor and registrar level regularly. I am the current Orthopaedic Junior Doctor Lead at Portsmouth University Hospitals NHS Trust. I started as the Upper Limb editor for UKITE in 2021. In my spare time I work as a track doctor at Brands Hatch racing circuit, enjoy travelling with my family and exploring and cooking new cuisines.
Speaker, Professional Development for SAS Surgeons - time to invest - SAS Revalidation
Rebecca Critchley
Paediatric Specialty Lead

Editors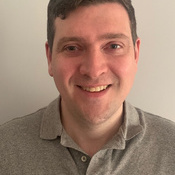 Aaron Rooney
Editor
I am a final year orthopaedic registrar in the East of England deanery, with an interest in hand, wrist, and elbow surgery. I have a strong interest in teaching and training; I am currently undertaking a PG Cert in Medical Education, and I am one of the regional education fellows responsible for the delivery of the FRCS hand and wrist curriculum to our registrars. Outside of medicine I am an Arsenal season ticket holder and seem to spend the rest of my free time entertaining my Cocker Spaniel, Arthur.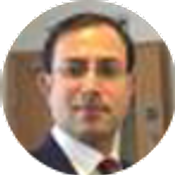 Adeel Akhtar
Editor
I am an ST8 in the Northern Deanery. I studied medicine in Lahore and completed Basic Surgical training in Leeds. I was awarded an MD studying the role of "Hypermobility in Shoulder instability and ACL injuries" from the University of Edinburgh. I am a member of the Faculty of Sports and Exercise Medicine and a Fellow of the Royal College of Surgeon of Edinburgh and European Board of Orthopaedics and Traumatology. I have developed a subspecialty interest in Sports Medicine, soft tissue knee surgery, lower limb arthroplasty and ossoeintegration and plan to do a fellowship in Sydney after my CCT in August 2019. I am passionate about teaching and research and completed year 1 of the Post Graduate Certificate in Education and Masters Level Programme in Research in Health and Social Care from the University of Huddersfield. I believe in the role of artificial intelligence in development of biological implants to improve patient care and organised inaugural Northeast Sports and research Conference to explore that. I organised the Durham FRCS Orthopaedic Course and believe that UKITE is an excellent resource for the FRCS part 1.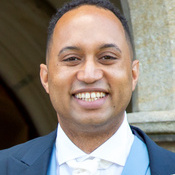 Alexander Durst
Editor
I am currently a Consultant Spinal Surgeon in Cardiff, having completed combined fellowships in Edmonton, Canada and Cardiff (as the first Spinal Trainee Interface Group (TIG) fellow). Both my core and higher surgical training were completed in East Anglia, where I ran the spinal teaching programme for three years. I have over six years of experience in undergraduate MCQ writing and standard setting, as a member of Norwich Medical School's faculty. I am an ATLS instructor and review for both the Bone & Joint Journal and British Journal of Surgery. Away from work, I enjoy basketball, snowboarding and Hitchcock movies.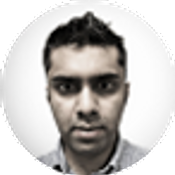 Bilal Jamal
Editor
Bilal Jamal is a consultant orthopaedic surgeon whose NHS practice is based at the Queen Elizabeth University Hospital in Glasgow. He graduated from the University of Aberdeen in 2006 and has completed his orthopaedic training in the West of Scotland. This has been supplemented with further subspecialist training in Sheffield and Edinburgh. Mr Jamal is a recipient of the prestigious European Foot and Ankle Society travelling fellowship. Bilal has travelled widely allowing him to gain further experience in orthopaedic surgery by visiting internationally recognised centres in Heidelberg, Lyon and Verona.

Mr Jamal was appointed as a consultant in 2017. His practice consists entirely of foot, ankle and limb reconstruction surgery. Sub specialisation of this nature allows Mr Jamal to offer the latest techniques which maximise patient comfort and outcome. He is known for his pragmatic approach and will only operate when there is no other reasonable alternative.
Chris Buckle
Editor
Chris is a post-CCT fellow at the Nuffield Orthopaedic Centre, Oxford and is about to undertake the pelvic and acetabular fellowship at the Royal London. He plans to specialise in revision and complex lower limb arthroplasty, major trauma and pelvic and acetabular surgery. Chris graduated from Bart's and The London and completed his surgical training in London and the Kent, Surrey and Sussex regions. Chris has also trained and worked as physiotherapist and has completed a Master's degree in musculoskeletal science at the University of Oxford.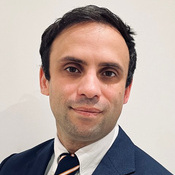 David Bodansky
Currently a Senior Fellow at Sunnybrook Trauma centre in Toronto, Canada in Hand, Upper Extremity Trauma and Reconstruction, David completed his training in Mersey in the UK. He is currently undertaking the BSSH Hand Diploma and is visiting Miami, Pittsburg and the Mayo clinic before returning to the UK.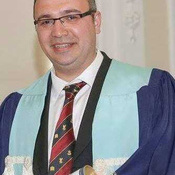 Firas Arnaout
Editor
Mr.Firas Anaout is a consultant at Shepton Mallet NHS Treatment Centre.He has been qualified as a Fellow of the Royal College of Surgeons in the Speciality of Trauma & Orthopaedics since 2016. He received advanced fellowship training at the Royal Orthopaedic Hospital and University Hospital of Coventry and Warwickshire.
In addition,Mr.Arnaout has an interest in orthopaedic professional educational development .He is the co-founder of the FRCS Mentor Group and the Editor of the award winning ' Concise Orthopaedic Notes' book.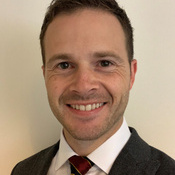 Graeme Hancock
Editor
Consultant in Knee Surgery at Sheffield Teaching Hospitals, with an interest in knee osteotomy, ligament reconstruction and chondral surgery. Completed Sheffield Knee Fellowship and was the final Knee Osteotomy Fellow with Mr Matt Dawson in North Cumbria. Constantly trying to improve as a golfer in my spare time!
Julian Maempel
Editor
Julian graduated from the University of Malta in 2007 and holds a Masters degree in Musculoskeletal Science from University College London. He trained on the South East Scotland Orthopaedic rotation and completed fellowships focusing on lower limb trauma, arthoplasty and tumour surgery in Melbourne and Sydney.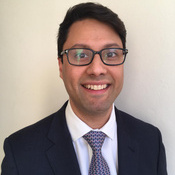 Kalpesh Vaghela
Editor
I am currently a ST8 Trauma & Orthopaedic Registrar based at the Royal London Hospital on the Percivall Pott Rotation. I have an active interest in medical education and I have completed a MSc in Medical Education at UCL and a Orthopaedic Simulation Fellowship at Barts Health NHS Trust. My clinical interest is in hand and wrist surgery. I am an Associate Member of the BSSH and due to begin a Training Interface Group (TIG) fellowship at the Pulvertaft Hand Unit at the Royal Derby Hospital next year.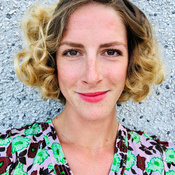 Lucy Maling
Lucy Maling is an ST8 Trauma & Orthopaedic registrar in the Kent, Surrey & Sussex deanery. She has an interest in hand surgery. She is an ATLS instructor and acts as faculty for the Royal College of Surgeons as well as a trainee-led regional teaching collaborative. She is involved in several multicentre research projects. Lucy spends her spare time knitting and training as a crew member for the Royal National Lifeboat Institution.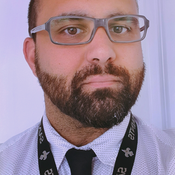 Mark Sohatee
Editor
Having completed his FRCS (Tr&Orth) examination, Mark is anticipated to complete his Orthopaedic training in 2021. He is based in the North East of England currently, having remained in the region since attending Newcastle University Medical School. He has a specialist interest in Hip Preservation surgery and is looking to undertake fellowships prior to obtaining a consultant post in this field. Alongside clinical work, he is actively involved in research within his chosen subspecialty and has authored publications and presented work at international meetings.
He is passionate about education and the study of educational theory. He has undertaken postgraduate study in medical education at Newcastle University and is currently completing a MSc in clinical education with Keele University, having been awarded a fully funded place. In addition to his educational studies, his recognition of involvement in medical education has been rewarded with a 'Fellowship of the Higher Education Academy' and 'Membership of the Faculty of Surgical Trainers'. He has also previously been the 'Specialty Training Committee' trainee representative for the Northern Deanery.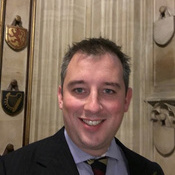 Piers Page
Editor
Piers is a Consultant Orthopaedic Trauma and Limb Reconstruction Surgeon at Swansea Bay University Health Board. After graduating from Newcastle in 2005, he undertook core and higher surgical training in Kent, Surrey and Sussex before fellowships in Oxford and Coventry. He is Deputy Editor of BMJ Military Health, and was awarded the BOA Robert Jones medal in 2019.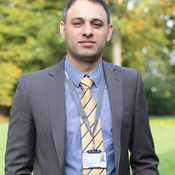 Rajpal Singh Nandra
Editor
I am training in Birmingham and approach my CCT in July 2021 with a specialist interest in young adult hip surgery. My fellowships are in Reading and Exeter. I hope to help maintain this excellent resource for trainees over the next few years. I am a rejuvenated Aston Villa fan and avid Golfer.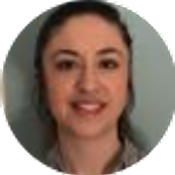 Samantha Downie
Editor
I am a specialty registrar with the East of Scotland deanery based in Dundee, Scotland. I completed my foundation training in Edinburgh before going to work in Dundee in 2014. I am currently undertaking a PhD with the University of Edinburgh on fracture risk and outcomes in patients with bony metastases. I am a peer reviewer for Bone & Joint Research and Orthopaedics & Traumatology, and have been the Chair of the East of Scotland Research Ethics Committee since May 2018.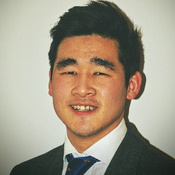 Jerry Tsang
Limb Reconstruction Fellow, Tygerberg Hospital, University of Stellenbosch, Cape Town
Jerry completed his training in South-East Scotland and Fellowship training in Limb Reconstruction at the Bone Infection Unit, Nuffield Orthopaedic Centre, Oxford. He has a clinical and academic interest in musculoskeletal infections and impaired fracture healing. During his Orthopaedic training he was awarded the Cutner Research Fellowship from the Royal College Surgeons of Edinburgh which supported his completion of a PhD in Trauma and Orthopaedic Surgery from the University of Edinburgh. The title of his doctorate thesis was, "Novel therapies in the prevention and management of biofilm-associated Staphylococcus aureus implant-associated infections".
Current positions
Specialty Editor (Infection), Bone and Joint Research
Education Committee Member, Orthopaedic Research Society-International Section for Fracture Repair (ORS-ISFR)
Registry Fellow, Bone and Joint Infection Registry
Congress Organising Committee Member, International Combined Orthopaedic Research Societies/ World Congress of Orthopaedics Research Societies
Congress Organising Committee Member, ORS-ISFR
UKITE editor, BOA
Consultant Reviewer, BJJ, BJR, BMJ, Journal of Antimicrobials and Chemotherapy, Journal of Infection, BMC Infectious Diseases,
Honorary Clinical Lecturer / MScR co-supervisor, University of Edinburgh
Awards
2022 Emerging Leader award (ORS-ISFR)
2021 Future Leaders Programme Fellowship (BLRS)
2021 Bone and Joint Infection Registry Fellowship
2020 BLRS Travelling Fellowship
2019 J.I.P. James memorial medal
2018 Young Investigator award (ORS-ISFR)
2018 Research award ((Scottish Committee for Orthopaedics and Trauma (SCOT))
2018 BORS/BJR International Travelling Research Fellowship
2016 Joint Royal of College of Surgeons (Ed) (RCSEd)/Cutner Research Fellowship.
2016 Nominated for "Lennart Stroemberg Award" (ORS-ISFR)
2014 Research award (Pan-Celtic Orthopaedic Associations)
2014 J.I.P. James memorial medal
2014 Research award (SCOT)
Email: [email protected]
Twitter: @drjerrytsang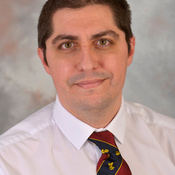 Stefan Bajada
Editor
Stefan Bajada is currently a Trauma and Orthopaedics Consultant with specialist interest in knee reconstruction and sports traumatology at Hywel Dda NHS Trust in Carmarthenshire. He obtained his CCT in Trauma and Orthopaedics with the Wales Deanery and has completed a PhD in Biomedical Engineering. His thesis focused on regenerative medicine techniques in fracture non-union. He is passionate on teaching, research and quality improvement projects to improve patient care.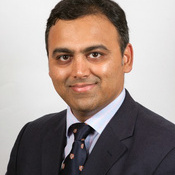 Sunil Kumar
Editor
I am a ST8 in T&O in East of England with an interest in Young Adult Hip Surgery. I am a member of the Faculty of Surgical Trainers (RCSEd) and an Associate Fellow of the Higher Education Academy UK. I have contributed towards SpR teaching in East of England - Basic Science course, mock exams and more recently with virtual delivery of teaching, and have also been an ATLS instructor since 2011. Having passed FRCS (Tr & Orth) in Nov 2019, I would like to contribute towards the UKITE which was immensely helpful in the preparation for the Intercollegiate exam.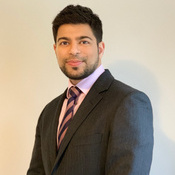 Syed Ahmed
Editor
Mr. Ahmed is a Consultant Orthopaedic Surgeon in Maidstone and Tunbridge Wells NHS Trust. He has an active interest in Training and Education. He is 'Specialty Tutor' for Trauma & Orthopaedics locally. He has previously lectured on Master's Programmes at University College London and Canterbury Christ Church University. He is an Advanced Trauma Life Support Instructor and a tutor on the Basic Surgical Skills course for the Royal College of Surgeons. His subspecialty interest is lower limb arthroplasty, specifically, the management of periprosthetic fractures and prosthetic joint infections. He has been awarded both the British Hip Society and the European Hip Society Travelling Fellowships.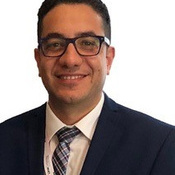 Tamer Sweed
Editor
I am a post FRCS knee fellow in Queen Elizabeth Hospital and Royal Orthopaedic Hospital in Birmingham. My specialist interest is lower limb arthroplasty and knee sports injuries.I have a great passion for teaching. I teach in a few courses for FRCS preparation. Outside work I love playing and watching football, spend time with my family
Umar Yousuf
Editor
I am a post-CCT subspecialty fellow in lower limb arthroplasty at the University Hospital Llandough in Cardiff.
I completed my run-though Trauma and Orthopaedic Surgery specialty training in the North of Scotland deanery. I am committed to teaching which is evidenced by my strong track-record in both undergraduate and postgraduate medical education regionally, nationally, and internationally.
I look forward to contributing to the UKITE and learning more about how the questions are developed.