Wellbeing Resources
Back in January 2021, at the height of the '2nd wave' we asked you (our members) how you were, using a validated questionnaire to assess burnout: Unsurprisingly, we found that the T&O team (like many other health professionals) were experiencing 'Burnout'. Headline analysis of the data suggests that only 10% are truly unscathed.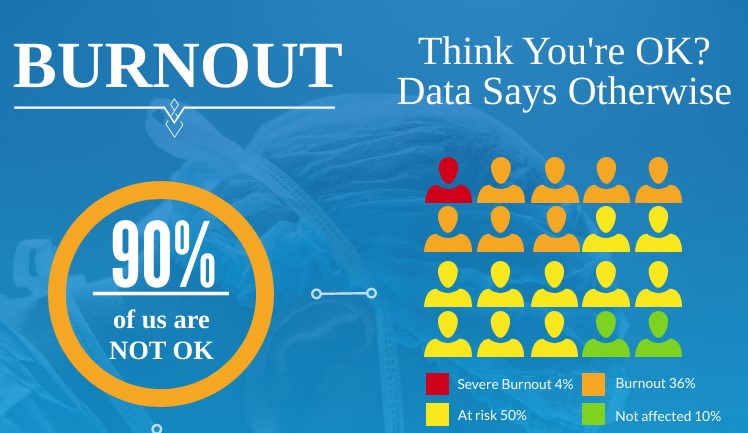 (More results from this survey, which was undertaken in collaboration with Brighton and Sussex University Hospitals NHS Trust, have been published in the June 2021 JTO.)
COVID-19 has highlighted the problem that has been around for a while but one which many of us have chosen to ignore. A head in the sand approach may temporise a situation but it will never solve it and as we head into a tsunami rather than a wave of MSK patients requiring our input, here are some ideas to help you take the sand out of your eyes, stand up tall and take care of yourself and your team.
"If we don't take wellbeing seriously now, we've got a big problem trying to get our staff, ourselves and our colleagues to resume the work we know is so important."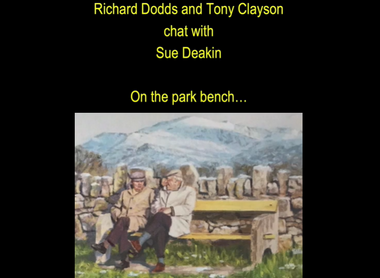 Richard Dodds and Tony Clayson chat with Sue Deakin - She talks about workplace pressures for orthopods and how they are going through experiences they've not had before.
Watch the videos of Richard Dodds and Tony Clayson, both very experienced surgeons, discussing their personal experiences.