Orthopaedics Online - A Place to Share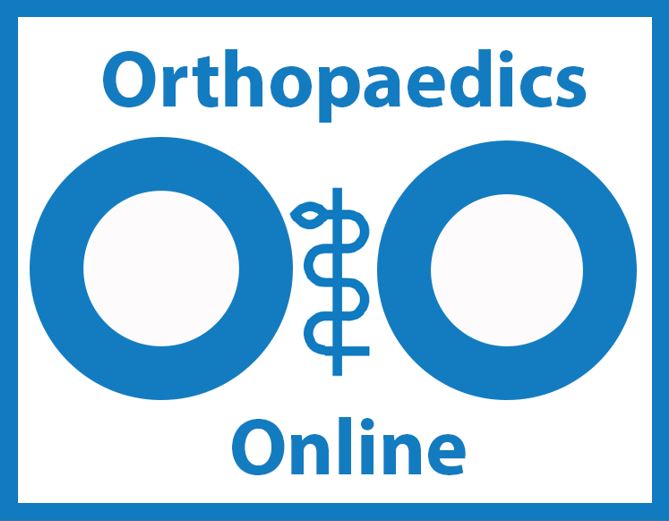 Orthopaedics Online is the BOA's digital resource for members to share their thoughts on all things T&O, with the aim of creating a space for shared learning with rapid dissemination. It is not meant to be a scientific journal but more for sharing experience or resources amongst the wider community. Have your say and reach a wide audience, share your experience, ask for opinions.
Our next seasonal theme for O2 is careers focused to coincide with National Careers Week during the first week of March. We have asked some of our members for 'Advice I would give to my younger self'. What I know now that I wish I'd known then' in the form of a short letter, and will be publishing a number of contributions throughout careers week. The season will run for a few months and we welcome submissions from anyone who feels they'd like to contribute.
A writing style is the manner of expressing thought in language characteristic of an individual, period or school. Spelling, grammar, and punctuation are all essential building blocks, but style reflects the choice of words and narrative structure to convey meaning effectively.
Orthopaedics Online publishes articles from Orthopaedic surgeons on issues that affect the profession, patients, and the healthcare sector in general. We look for writing, which is clear, direct, and stimulating. Articles can be topical or personal but should always be informative and occasionally provocative.
Orthopaedics Online is not a scientific, peer review journal. However, data can and should be used to support discussion though we ask that any research data referred to is relevant and accurate. The content and veracity of each published submission will remain the responsibility of the submitting authors. This online publication should not be seen as a repository for scientific articles that other journals reject.
We wish to promote a 'light touch' editorial policy, allowing contributors to be 'heard' on matters of importance to themselves, their institutions, and the profession. We actively encourage articles that open and contribute to healthy debate. Word count is negotiable, but we recommend a maximum of 1,500. Photographs, illustrations and graphics are welcomed, up to six per article.
The Orthoapedics Online voice should reflect how we view ourselves as a profession, our individual and collective goals, and aspirations. To this end, as well as welcoming more formal writing styles we also encourage 'Blogs' which are both personal and contemporary, reflecting how issues of the day affect us all.
'The rules are about what a writer does; style is about how the writer does it' Wikipedia
Contributions should be sent to [email protected] with the subject line: Orthopaedics Online.
Season theme: Letter to my younger self – What I know now that I wish I'd known then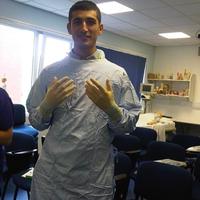 By James Chowdhury
11 March 2023
Dear James (2nd year medical student),
I'm writing to you today in order to share some valuable lessons I've learned over my time as... Read more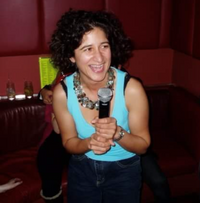 By Homa Arshad
11 March 2023
There is so much to look forward to. You will meet extraordinary people, hear extraordinary stories and experience so much. As your responsibilities grow, staying close enough to the clinical work means the privilege of... Read more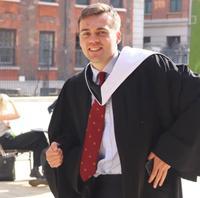 By Rory Hammond
10 March 2023
To my slightly younger self,
First day on the job. You awake to a strange sensation in your stomach. It's not the first or last time you're... Read more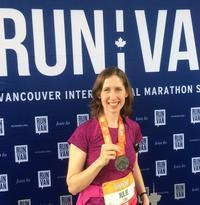 By Julie Craig
10 March 2023
Dear younger me,
Hindsight is a wonderful thing but it's funny how many people have to wait for their own hindsight to kick in... Read more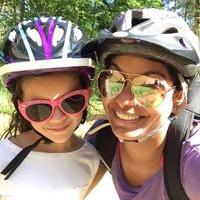 By Marieta Franklin
09 March 2023
I recently received some advice that I needed to hear – 'don't overthink it, you can do absolutely anything you want'. As I drove home after that operating list I was struck by how over the years a steer from respected individuals has proved so useful – bolstering me to take a leap. I'm someone who finds the fact that I'm an actual grown up... Read more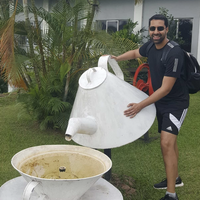 By Arham Qureshi
09 March 2023
Dear younger me,
As you're progressing through your training, you'll realise that you've changed outwardly, but perhaps... Read more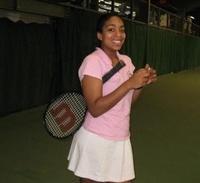 By Tricia Campbell
08 March 2023
You have just got back from your elective in Tobago and are about to start your foundation training. It's an exciting time, you have big dreams of being an orthopaedic surgeon and having a family. The path won't always be... Read more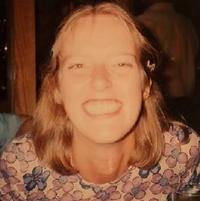 By Liz Moulder
08 March 2023
Dear me,
You wanted to be a doctor because you knew you would enjoy the life long learning. This expectation is... Read more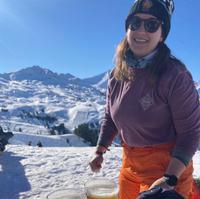 By Francesca Solari
08 March 2023
Dear Fran,
Firstly I want you to know it's all going to work out and it'll all be great. This is you talking from the future... Read more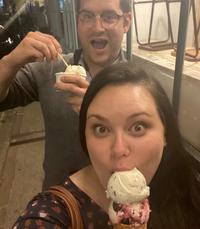 By Kate Spacey
07 March 2023
Being brave and choosing what makes you happy, will never be a decision you regret making. You were 100% right to follow your gut instinct…
At medical school I had always been interested in Obstetrics. With multiple elective placements... Read more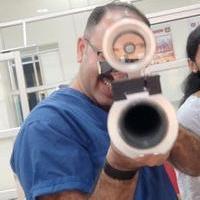 By Avadhoot Kantak
07 March 2023
Age is indeed an amazing concept, desirable in childhood, when you have very little of it; but regrettable as an adult, when you have lots of it! It gives a sense of authority and an element of wisdom but takes away the carefree spirit and the daring. It is always easy to see your errors when viewed through a 'retrospectoscope', this unique... Read more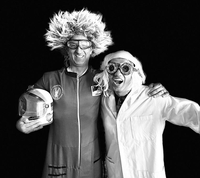 By Niel Kang
06 March 2023
Everyone's journey is different, and it's important to be patient and kind to yourself as you navigate life's ups and downs, so buckle up and enjoy the ride!... Read more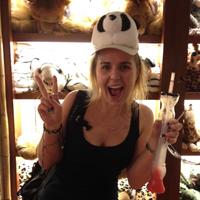 By Alexandra Haddon
06 March 2023
Dear 21 year old me,
It is hard to think about the advice you would give your younger self, but here goes. At 21 you have... Read more
Other recent articles
Articles by Topic
Please note submissions are editorially reviewed and sense checked to ensure suitability for publication, however, there is no formal peer-review process. Opinions given are the responsibility of the author(s) concerned. The BOA and editors accept no liability whatsoever for the consequences of any inaccurate or misleading data, opinions or statement or of any action taken as a result of any article published in Orthopaedics Online.