Students
Are you considering applying to medical school? Thinking of a career in T&O?
Whether you are a school student, in further education, or already enrolled as a medical student and considering a career in orthopaedics, you've come to the right place! This page gives links to various resources that will give you advice and information about medical school and the experience of being a medical student. We're working on some more materials for this page, so please check back in future.
To become a T&O surgeon the first stage is to get into medical school and complete an undergraduate degree in medicine lasting five to six years. Further information on applying to medical school can be found from the Medical Schools Council.
You will find that life as an Orthopaedic Surgeon is hard work, but at the same time immensely satisfying and enjoyable. It is a career that we at the British Orthopaedic Association would highly recommend to interested and committed trainees. As such, we hope that this area of the BOA's website – created solely for undergraduates – will provide you with some helpful tips and tools in your journey as members of the T&O community.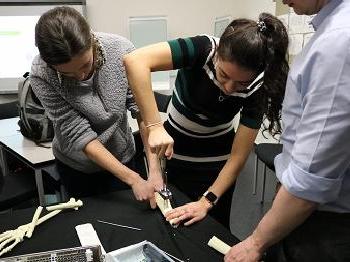 Further information on T&O careers can be found at these external resources: