How to get into Medical School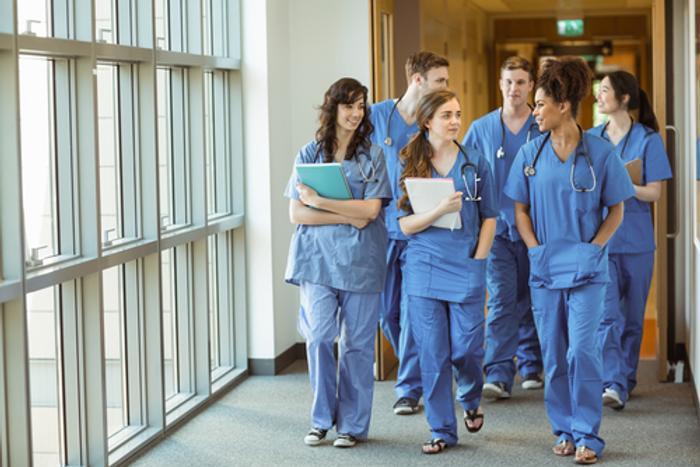 Entry requirements:
Most medical schools require at least a minimum of 3 A's at A-Levels typically in chemistry and biology, while some schools prefer a third science or maths related subject. When applying for your chosen medical school, it is best to check what they require as it can vary between schools and be different from the year before. In addition, you will need at least 5 GCSEs A-C including Science, English and Maths but check what is required from your chosen universities as some may require 7 A's at GCSE. You can check entry requirements for your chosen universities on the UCAS website. You will also need to have experience and you can check our advice on how to organise work experience.
A small handful of universities offer a foundation year (known as a 'gateway year') for medicine. These are for applicants who don't achieve the grades required or hold the appropriate A level subjects. This is normally aimed at those who come from disadvantaged backgrounds and/or from families that do not have a tradition of entering higher education. For a gateway year, they have different entry requirements, such as achieving BBB/BBC/ABB at A-level. More information can be found here.
Applying for medical school:
Applicants are only able to apply to up to four medical courses and applications must be made under one year in advance and before the deadline of the 15th October. If successful, you will then begin the course in September the following year. Remember, medical schools set their own entry requirements and they change each year. Please check the universities entry requirements before starting your application on the UCAS website.
When applying for medical school, it is best to research the different medical schools to find the best fit for you. Have a look at the curriculum, assignments and how the course is structured for example, to see if you like the sound of the course. It's also a good idea sign up for an open day as it allows you to see:
The campus
The location
The tutors which will allow you to see what their teaching style is
Student accommodation
Current medical students and tutors and ask questions.
It is best to start your application for medical school early. You can start applying from mid-September. Ask your referee as soon as possible as this will allow them to write and submit your reference before the 15th October deadline. All applications must be made through UCAS and they will guide you through the application process. You will need to provide your: