Parenthood and Orthopaedics
Combining parenthood and a surgical career can be challenging, but pregnancy, adoption or parental leave should not be a barrier or an influencing factor on pursuing your chosen surgical career. In fact parenthood enhances a whole host of useful skills; prioritisation, perspective, time management and organisation – not to mention improved skills with paediatric patients!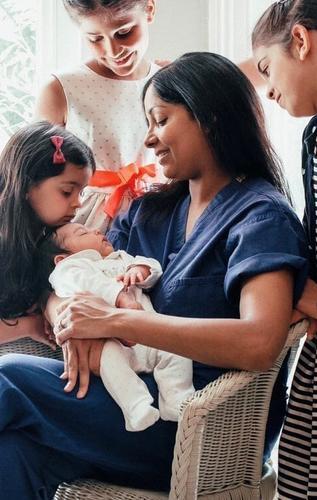 These pages aim to provide advice and guidance on some of the issues you may face and ways of managing them. They have been written by those with lived experience, both female and male, and reflect on real life stories so you can benefit from the experiences of those who have gone before you. We are building and developing these resources and would welcome feedback, ideas for inclusion, resources and ideas for best practice. Please contact us at [email protected].
It helps to be aware of the possibilities, plan as much as you can, have open communication and probably most importantly be flexible. Ideally, both you and the department can be flexible, but also allow some flexibility between you and the expectations you set for yourself – life and especially parenthood rarely follows 'The Plan'.
The BOA has also produced a statement of expectations for pregnancy and maternity in trauma and orthopaedics and a guide for trainers to help support the parenthood journey.
A more informal outlook on parenthood and orthopaedics can be read in this
Mumma Pod blog
.