Appointment of National Casting Training Advisor
The BOA are delighted to announce the appointment of Mark Rees as the BOA National Casting Training Adviser. Mark takes on the role developed over many years by the fondly remembered Sue Miles and we look forward to working closely with him to build on these strong foundations.
Mark qualified as an Operating Department Practitioner (ODP) within the Royal Army Medical Corps (RAMC) in 1990. Following several operational tours to Belize, Northern Ireland, Bosnia and the Falklands, Mark was appointed as a Senior Lecturer within the Tri Service Royal Defence Medical College for ODP training where he also developed, implemented and led the Tri Service Orthopaedic Practitioner Conservative Fracture Management Course. Following 15 years in the Military Mark joined 3M as a Clinical Specialist for the Orthopaedic Immobilisation business where he taught country wide on Functional stabilisation principles and Combi-casting techniques.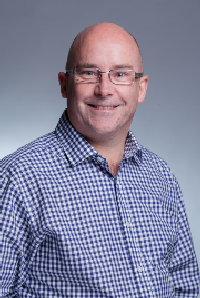 Over the next 15 years Mark has held several different business roles including National Sales Management, Commercial Manager and Vascular Access Clinical & Business Development Manager. Mark has spent a six-month honorary contract at Oxford University Hospital placing Vascular Access Lines and continues to maintain his HCPC registration through clinical practice at weekends managing a four operating theatre complex.
Mark continues to be involved in the British Orthopaedic Association Conservative Fracture Management Exams in Stanmore and has kept involved and up to date in orthopaedics through attendance at both the AOP and OTA Conferences. Mark is currently employed as a European Market Development Manager focused on delivering components into manufacturers of advanced wound care products.
Mark has a continued passion for Conservative Facture Management & the management of Orthopaedic Conditions, and this coupled with a drive and desire to see HCPC recognition for the Orthopaedic Practitioner makes him an ideal choice for the role of the BOA National Casting & Training Advisor.