Medical Student Day at the 2023 BOA Annual Congress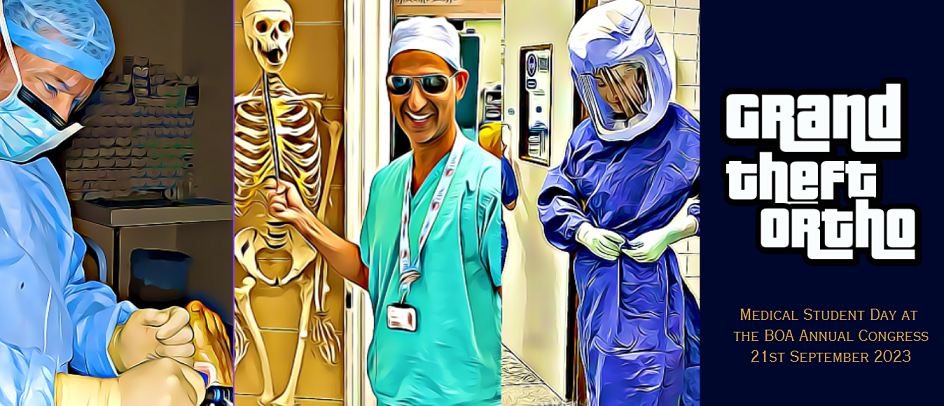 Please join us at the Medical Student Day at this year's BOA Annual Congress on Thursday 21st September at the ACC in Liverpool!

Designed for undergraduates and junior doctors, the day consists of sessions designed to deliver insight into orthopaedic surgery and provide a glimpse of life as an orthopaedic surgeon, including information on various career pathways. Book now to secure your place!

This year the theme for the day is 'Grand Theft Ortho'. It will be immersive day of fun and stimulating interaction between all the players of T&O - surgeons, trainees & medical students from around the U.K. Don't miss out on meeting the diverse array of the most inspirational orthopaedic role models helping you to rise to the top of T&O!
Timetable for the day: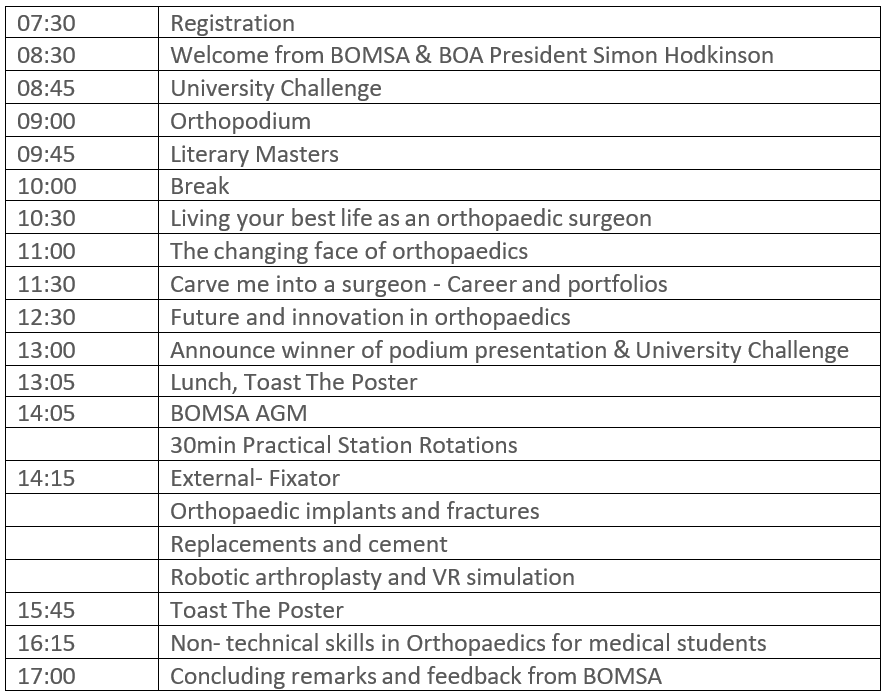 In the afternoon 30-minute practical session rotations you will get the chance to:
use bone cement and understand why and how we use it
apply an external fixator to saw bone models that would be used in emergency situations
use different plates and screws to fix long bone fractures and understand why we use different types of implants depending on the fracture
Learn about robotic arthroplasty and VR simulation.
For more information on the BOA Annual Congress including travel and accommodation, visit our website at www.boa.ac.uk/Congress.