Pfizer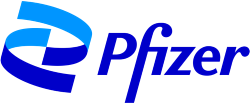 www.pfizer.co.uk
01304 616161
BOA 2021 Annual Congress Sponsored Webinar
Importance of registries in orthopaedics to improve patient outcomes
Tuesday 9th November 2021 18:00 - 19:00
A recording of this webinar is available to Congress ticket holders on the virtual sessions tab here.
As part of the BOA Annual Congress 2021, Pfizer Ltd is proud to organise and sponsor a virtual symposium on the Importance of Registries in Orthopaedics to Improve Patient Outcomes.
Our upcoming symposium features expert speakers in a 60-minute interactive session. They will share data from their registries as well as discuss ways to improve patient outcomes.
Agenda:
Session

Speaker

Opening
(10 mins)

Welcome: why are registries important in orthopaedics?

Professor Mike Reed
NJR Steering Committee, Chair of the Bone and Joint Infection Registry
Plenary
(30 mins)

Lessons from and Recommendations for Orthopaedic Registries

Chair Professor Mike Reed


NJR Steering Committee, Chair of the Bone and Joint Infection Registry

National Joint Registry

Professor Ashley Blom
NJR Analysis Team Lead NJR Analysis Team Lead
Past President of the European Orthopaedic Research Society

Non-arthroscopy Hip Registry

Mr Ajay Malviya
Chair of the NAHR

International Cartilage Regeneration & Joint Preservation Patient Registry

Mr Mike McNicholas
Chair of the ICRS Patient Registry Steering Committee
Q&A
(15 mins)

Panel Discussion: Improving patient outcomes and Q&A

All

Close
(5 mins)

Summary & Close

Professor Mike Reed
NJR Steering Committee, Chair of the Bone and Joint infection Registry
Speakers:

PP-PPF-GBR-0154 October 2021

Twitter: https://twitter.com/Pfizer_UK
Facebook: https://www.facebook.com/PfizerUK
Instagram: https://www.instagram.com/pfizeruk
LinkedIn: https://www.linkedin.com/company/pfizer