Amplitude Clinical Services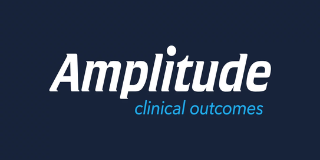 Congress Stand 7
www.amplitude-clinical.com
0333 014 6363
[email protected]
Amplitude Clinical Outcomes is a globally recognised supplier of software systems that capture and report clinical and patient reported outcomes data (PROMs).

They supply electronic PROMs to the NHS and private healthcare sectors in the UK and South Africa. Each system is highly customisable, and the vast amount of pre-loaded clinical data allows clinicians to track the progress of patients, picking up deviations from expected recovery and any post intervention complications.

The Amplitude platform gives patients the freedom to complete scores online, and the clinicians' dashboard gives healthcare professionals the ability to quickly input treatment and patient specific data.
Resources: