BSCOS Trainee Session 2023
BSCOS Trainee Session 2023 
Paeds For All: a one-stop-shop for all trainees, delivered by BSCOS. Come and join us!  This is a free, interactive and hand-on training day in paediatric orthopaedics, suitable for paeds-interested junior trainees, those preparing for FRCS and the paeds-converted! We have an excellent faculty from BSCOS (British Society for Children's Orthopaedic Surgery) with a 2:1 delegate to faculty ratio.
The course is now fully booked.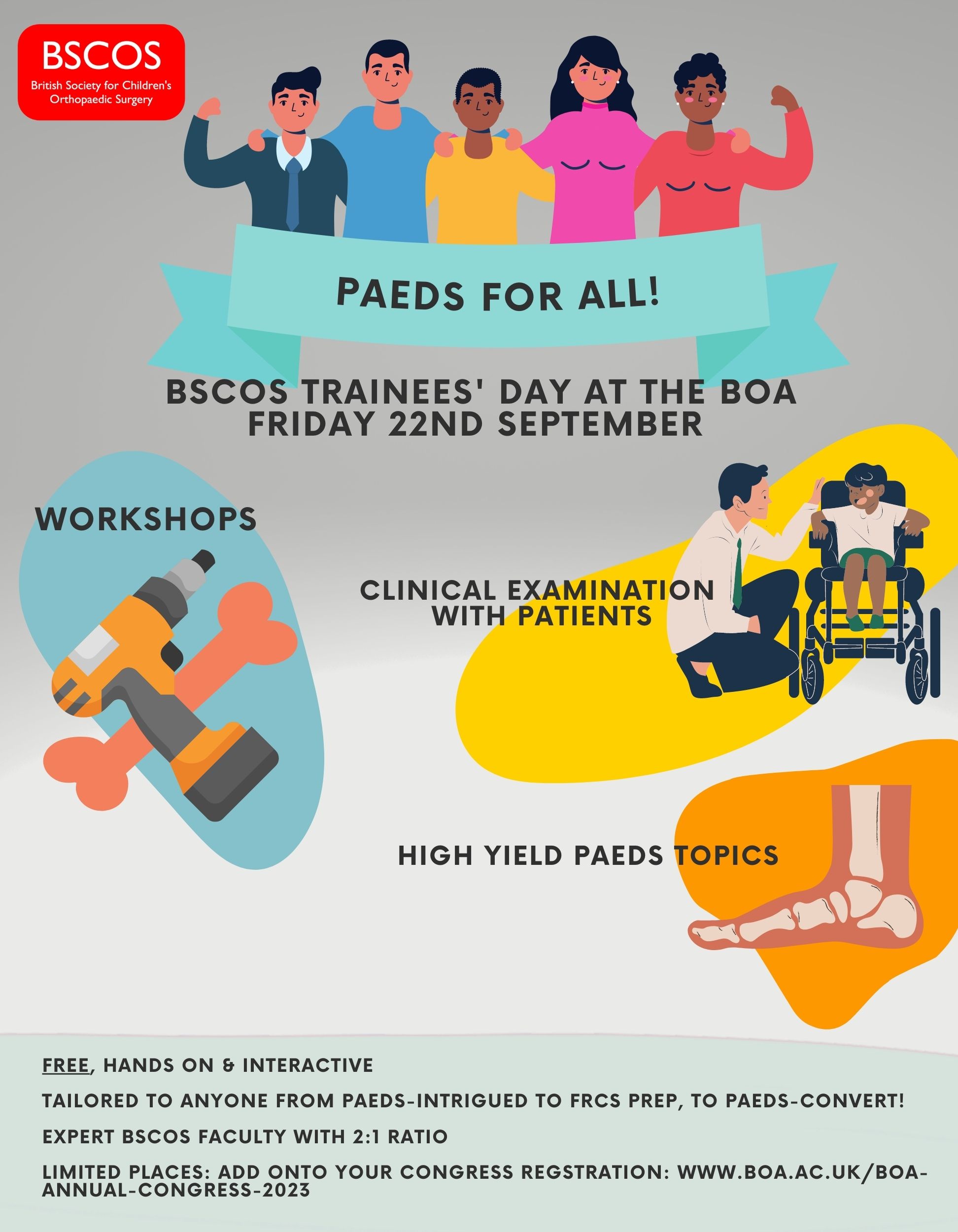 The day is split into three parts:
08:30- 10:00 - Everything you need to know about...
High yield, short and digestible chucks of wisdom about everything from elbow fractures, to all the 'big'5 paediatric hip conditions
10:30-12:00 - Hands-on workshops
Supracondylar fixation, femoral osteotomy, TENs forearm – understand the principles, and pick up tips and tricks from the experts. Even complete simulated PBAs for your ISCP portfolio
13:00-16:00 - Clinical examination carousel
We are bringing patients in for techniques to demonstrated, signs to be elicited and for you to hone your examination skills on paediatric patients
Session Lead: Emily Baird
Should you have any queries, please contact the BOA Events Team via [email protected]