BOA Scrub Caps
Register your interest for the new personalised BOA Scrub Caps!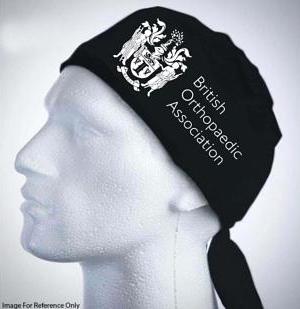 X-Small (<51cm): Best for no hair and small head.
Small - Medium (51-54cm): Best for short to medium length hair with a smaller head.

Medium - Large (54-61cm): Best for medium to long hair or bigger head.
X-Large (>61cm): Best for long hair or larger heads.
100% Cotton
Wash at 60 degrees
Embroidered caps with or without personalisation - £23.00 plus £3.95 shipping plus VAT
Please note that we ship to UK addresses only. If you would like to arrange international shipping please email us at [email protected] with the subject line 'Scrub Caps'.
Please fill in the form below to register your interest and we will be in touch once we are ready to take orders. Note: This is just a regisration of interest so you will not be liaible for any purchase. We will be taking orders on a regular basis once enough registrations of interest are received.