BOA Orthopaedic Surgery Research Center (BOSRC) 2014-2021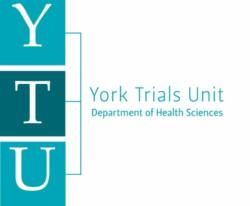 In 2013, the BOA identified the need for action about the very small numbers of clinical trials in trauma and orthopaedics. We undertook to fund methodological support that would allow more trial ideas to be developed and secure funding.
After a competitive process, with bids from numerous academic centres, the BOA selected the York Trials Unit (YTU) at the University of York to receive funding under this new strategy. In 2014, the BOA Orthopaedic Surgical Research Centre (BOSRC) at York was established. It received over £200,000 in BOA funding, through the generosity and support of BOA members and Joint Action donors and fundraisers.
The BOSRC aimed to:
a) Support the BOA in developing and expanding the portfolio of trauma and orthopaedic trials.
b) Provide BOA members with methodology and grant writing support to develop and secure funding for randomised controlled trials.
BOSRC was embedded within York Trials Unit (YTU) at the University of York, providing access to a range of expertise including surgical trial design, statistics, systematic reviews, health economics, qualitative research, trial delivery, feasibility and grantmanship. YTU is also a Royal College of Surgeons of England Surgical Trials Centre, reflecting the expertise of the unit in surgical trials.
The BOSRC ran for six years and had a significant impact. Achievements include:
It has secured over £11million in funding for 9 multi-centre studies, including 5 large multicentre trials;
Staff at the Centre, in conjunction with experienced surgical investigators, have mentored 4 surgeons applying to NIHR for the first time. There were also over 20 surgeon co-applicants on the bids. This 'hands-on' experience contributes to increased capacity and development of future research leaders;
Undertaking engagement and educational activities, particularly for trainees, including the following meetings in 2018: The Inaugural Meeting of Surgical Trainees Research Collaborative, The North-West Surgical Trainees Research Collaborative, The CORNET national meeting, 2018 and The BOA Annual Congress.
Read more about activity and achievements at BOSRC.
Read a detailed update of highlights in 2018.
Read about all the funded studies.