CenoBiologics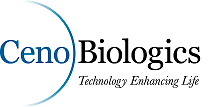 Congress Stand 64
https://cenobiologics.co.uk
01908 990110
[email protected]
Licensed by the Human Tissue Authority (HTA), CenoBiologics is a UK company processing allograft bio-implants for human transplantation.
CenoBiologics is an Institutional Member of EATCB and ISO 13485 certified for procurement, processing and distribution of sterile cellular and tissue based medical devices for surgical applications including skin, musculoskeletal and cardiovascular tissues.
We produce a wide range of allograft products including CenoBone™, CenoValve™, CenoTendon™, CenoMembrane™, AmniPatch™, etc.
Resources:
CenoBiologics Orthopaedic and Spines Catalogue