JRI Orthopaedics Ltd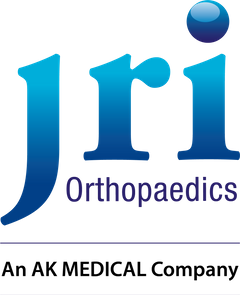 Congress Stand 37
www.jri-ltd.com
0114 345 0000
[email protected]
JRI Orthopaedics are a British medical device manufacturer based in Sheffield. Established in 1969 by Mr Ronald Furlong JRI Orthopaedics has developed into a truly international company distributing our British-made products throughout Europe, South America, China, and Africa.
JRI look forward to welcoming you to our BOA stand where we can introduce our primary bone conserving Furlong Evolution® alongside its new instrument platform and our 7A* ODEP cemented Avanteon® Hip Stem We also invite you to take on the 'Cup Alignment Challenge' and share your skills and accuracy of inclination and anteversion vs our hand-held hip navigation system Naviswiss®.
As we look towards the future, JRI is committed to improving and embracing sustainability to improve the lives and wellbeing of our employees and customers, we look forward to sharing our plans and getting your support.
Resources: