MIS Healthcare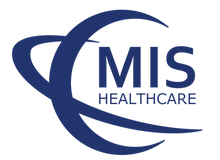 Congress Stand 82
www.mishealthcare.co.uk
0208 205 9500
Contact
Delivering world-class medical imaging solutions, MIS Healthcare has built its reputation for excellence by providing high end imaging equipment, supplied by renowned manufacturers. MIS Healthcare has remained diversified, supplying a variety of premier products and solutions everything from, Digital Radiography, Ultrasound, Radiation Oncology Systems and RIS/PACS Enterprise Imaging Solutions.
MIS Healthcare remains driven by our passion for providing high quality imaging solutions in the interest of accurate diagnosis.
At the British Orthopaedic Association Congress we are showcasing our new range of innovative, reliable and affordable orthopaedics products and services from KANGHUI Medrontics. Along with Turner Imaging's Smart-C, a lightweight, cordless, battery-operated powered mini c-arm.
Resources:
Smart-c - The flexibility to perform in surgery, clinics or the field. The Smart-C has it all.
Kanghui - Kanghui brand is a division within the Restorative Therapies Group at Medtronic plc.