Ortho Update 2023 Programme
Provisonal Programme
Should you have any queries please contact the BOA Events team at [email protected].
Download Ortho Update 2023 Provisional Programme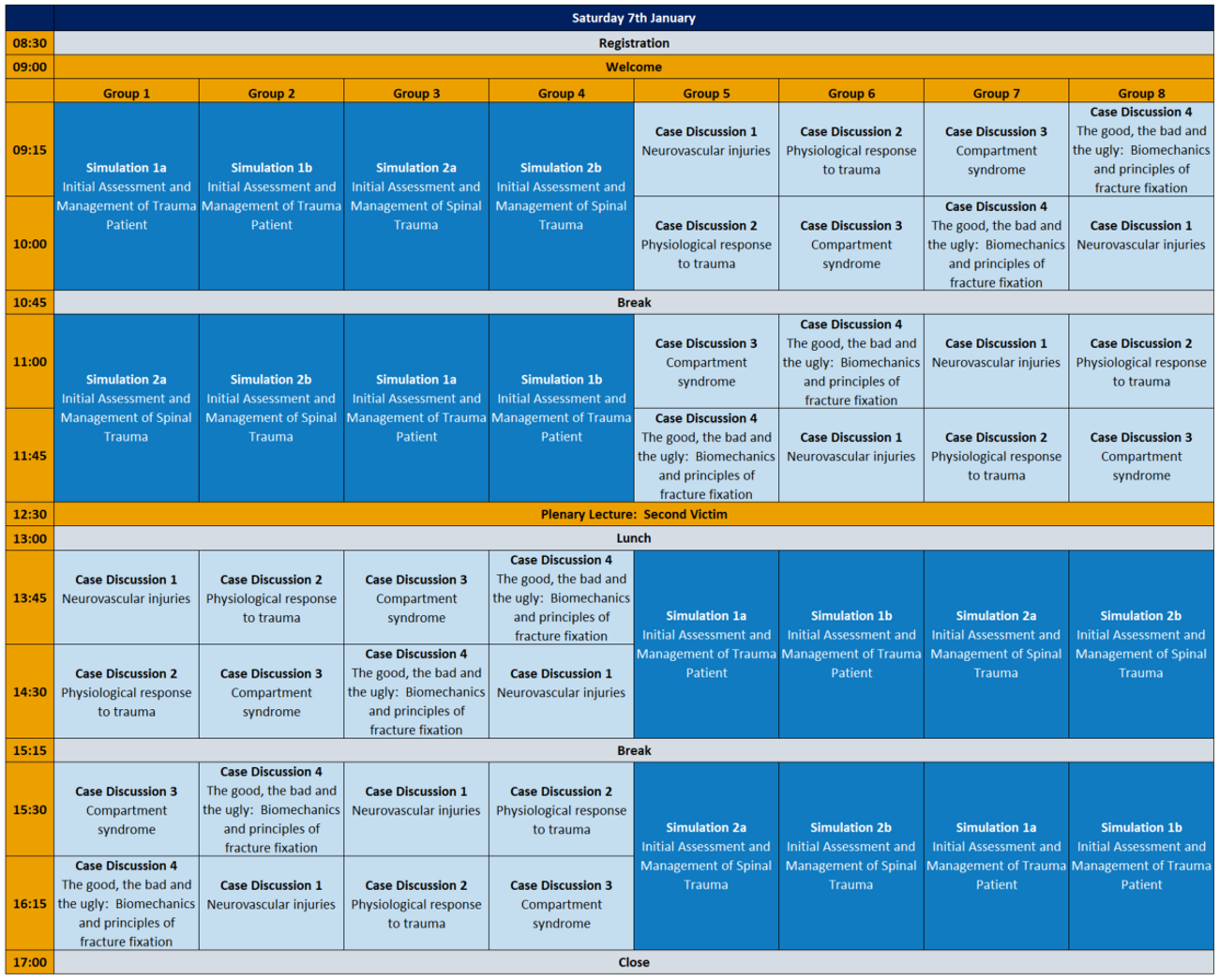 Speakers
Joseph Alsousou
Pelvis, Acetabulum and Complex Arthroplasty Consultant, Manchester University Hospitals Foundation Trust
Mike Anderton
Consultant Spinal Surgeon, Royal Devon & Exeter Hospital
Mr Mike Anderton studied medicine at The University of Manchester Medical School (2001-2006). Following this, he completed the North West Deanery Trauma and Orthopaedic registrar program in 2017. Further specialist training was then obtained in Munich and Adelaide, before taking a spinal surgery consultant position at the Royal Devon & Exeter Hospital (November 2018). His practice involves both adult and paediatric spinal surgery.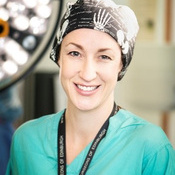 Emily Baird
Children's Orthopaedic Consultant, Royal Hospital for Children and Young People Edinburgh
Emily is a Children's Orthopaedic Consultant in Edinburgh with an interest in Trauma and Hip and Foot surgery, and a passion for the breadth of paediatric practice.
She trained in Edinburgh and Glasgow and undertook a Fellowship at The Sick Kids in Toronto and a Travelling Fellowship at Texas Scottish Rite. During her training she was the President of BOTA and she has continued her involvement in education and training locally as Head of Education for the SE Scotland Training Programme, and nationally as a member of the BSCOS Education Committee.
Emily's sporting achievements may not rival those of her BSCOS and BOSTAA faculty members but has been known to play a spot of hockey and golf, climb the odd Munro and spend an increasing amount of time at the barre.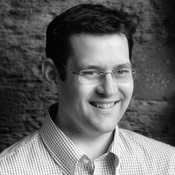 Alexander Baker
Consultant Orthopaedic Spinal Surgeon, Royal Preston Hospital
Alex has been a Consultant Orthopaedic Spinal surgeon since 2011 based at Royal Preston Hospital. The regional Major Trauma Centre and Spinal Hub, the hospital serves a catchment area of over 1.4 million people. He undertook all aspects of adult spinal surgery including deformity (scoliosis) surgery and complex spinal trauma.
Honorary Senior Lecturer University of Manchester
Directorate Training lead / Surgical training Committee member
FRCS Examiner
Specialist advisor to NICE guideline development group
Specialist advisor to Health Service Ombudsman
Masters Degree (MSc) in Biomechanics
Honours Degree (BSc) in Biochemistry
International Faculty – AO, Edinburgh International Trauma Symposium / Postgraduate Orthoapedics
Spinal Fellowship Training in UK and USA
Multiple publications and book chapters including McRae's Orthopaedic Trauma and Postgraduate Orthopaedics
He is an ordained priest working in the Church of England and minister in secular employment. Alex also enjoy sailing and skiing as well as growing my own vegetables, keeping Alpaca, Shetland Sheep, pigs and chickens!

Speaker, BOA Clinical Examination Skills Course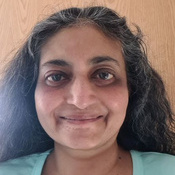 Deepa Bose
Consultant Orthopaedic Surgeon, Orthopaedic Trauma and Limb Reconstruction, Queen Elizabeth Hospital, Birmingham
Ms Deepa Bose is a consultant in orthopaedic trauma and limb reconstruction at the Queen Elizabeth Hospital Birmingham. Her practice is exclusively in adults, and includes general trauma, major trauma and post-traumatic limb reconstruction: osteomyelitis, malunion, non-union, limb lengthening & deformity correction.
She is currently Vice Chair of the Specialist Advisory Committee for Trauma & Orthopaedics, and the lead for CESR approval process. She has also contributed to the revision of the curriculum. She holds an MSc in Medical Education and has been admitted to the Faculty of Surgical Trainers of RCS Edinburgh, as well as being a member of the Academy of Medical Educators. She is involved in national selections for core and orthopaedic surgery, and sits on ARCP panels for both. She was regional training programme director for core surgery in West Midlands from 2015 – 2019.
She is the Chairman of World Orthopaedic Concern UK, a specialist society of the British Orthopaedic Association, and a charity which focuses on teaching orthopaedics in low resource countries. She is co-director of the postgraduate orthopaedic training programme in Guyana. She also visits Gaza as part of the UK limb reconstruction team of the charity Medical Aid for Palestinians.
She has been on the Emergency Response Team of UK Med, a first response team for international disaster relief, since 2012.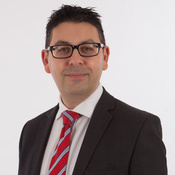 Ronnie Davies
Consultant Orthopaedic Surgeon, Manchester University NHS Foundation Trust        
Ronnie Davies qualified from the University of Cambridge medical school in 2006. He completed his orthopaedic training in Manchester, before undertaking a shoulder & elbow surgery fellowship at the Robert Jones & Agnes Hunt Orthopaedic Hospital in Oswestry.
He treats all problems affecting the shoulder and elbow, including major trauma. He is interested in the use of technology to improve surgery, including surgical navigation and 3D printing. He has a research interest in postoperative rehabilitation and is running a trial relating to rotator cuff surgery rehabilitation.
He has a major interest in improving the teaching and training junior doctors. He is education lead for the North West T&O training programme.
Outside of medicine, he has a young family and enjoys playing squash and other racket sports, but only against people who let him win!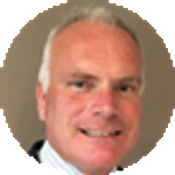 Niall Eames
Orthopaedic Spine Surgeon
Niall Eames is an orthopaedic spine surgeon, being Clinical Director of Orthopaedics and Spinal surgery in Belfast. He is Education Lead for the UKSSB and sits on the BOAs Education Committee. Niall also sits on the British Scoliosis Society Executive and is a member of the BASS Education committee. He has been leading on the Spinal Training Interface Group on behalf of the combined neurosurgical and orthopaedic spinal societies over the last 3 years and is the first Chairman of the newly formed Spinal Training Interface Group Committee.
His practice covers all aspects of spinal surgery. He is an examiner for the JCIE in Trauma & Orthopaedics.
Ananth Ebinesan
Consultant Orthopaedic Surgeon, Manchester University NHS Foundation Trust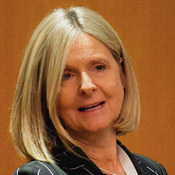 Lisa Hadfield-Law
Education Advisor, British Orthopaedic Association
Having spent 20 years in clinical practice and 20 years in surgical education, Lisa has been immersed in both cultures and is, therefore, in a unique position to provide educational support. She has managed an orthopaedic/trauma service of a teaching hospital, and has insight into the circumstances and challenges facing surgical teams.
Surgical educator since 1992
Trained over 15,000 surgeons in 68 countries of Europe, N America, Latin America & Asia
Previously 20 years of trauma nursing experience in the UK and abroad
Trained as a virtual teacher in 2016
Current Position
Leads BOA & Royal College of Surgeons of Edinburgh Future Leaders Programme
Consultant surgical educator UK and abroad
Education Advisor to the British Orthopaedic Association & AOUKI
Contributes to the T&O SAC and ISCP Management group
Faculty of Surgical Trainers Advisory Board
Current focus - virtual learning, SAS surgeons and leadership for trainees
Website: https://hadfield-law.co.uk
Twitter: @lisahadfieldlaw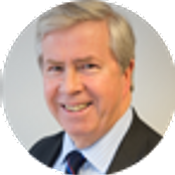 Simon Hodkinson
BOA Vice President Elect and Consultant Orthopaedic Surgeon, Portsmouth Hospitals NHS Trust
Simon trained in London at St Bartholomew's Hospital from 1977-82.
He was a Royal Naval cadet as a medical student so after house jobs in London and the Navy he spent the next two and a half years on General Duties in the Royal Navy.
After a crash course in all sorts of medical disasters he might face at sea, he went to the Falklands and Antarctica for the best part of a year before spending the second year in general practice in a Naval base.
Simon started his surgical training with in the Navy in 1986 and in 1990 joined the fledgling HEMS project at the London as one of the original three Drs flying on the helicopter.
His higher training took him out of the Navy to Edinburgh and Leeds before being appointed a Consultant in the Navy in 1995.
Deployments to Cyprus, Bosnia and the Gulf intermingled with his early career and he then left the Navy in 1999 to join the NHS in Portsmouth.
In the NHS he developed his fledgling interest in foot and ankle surgery, which rapidly became him chosen speciality as the department expanded.
After a period as clinical director in Portsmouth his interest in education started as the RCS Tutor and progressed to being the Training Programme Director for T&O in Wessex for 8 years and membership of the SAC for 5 years.
He remains on the Training Standards Committee and the Education Committee of the BOA.
Rajesh Kakwani
Consultant Orthopaedic Surgeon, Northumbria Healthcare NHS Trust
Rajesh Kakwani is a Consultant Orthopaedic Surgeon at Northumbria Healthcare NHS Trust. He specialises in Foot and ankle disorders including sports injuries.
He studied medicine and then did his post-graduation (Masters Degree) in Orthopaedics from the Mumbai University, India. He completed his MCh Orthopaedics degree from the University of Liverpool in 2006. He did his Higher Surgical Training from the Northern Deanery, gaining the FRCS (Orth) accreditation in 2012.
He was fellowship trained in foot and ankle surgery under Mr Ian Winson, at Avon Orthopaedic Centre, Bristol, United Kingdom, and under Mr Chris Blundell, Northern General Hospital, Sheffield. He was awarded the BOFAS (British Orthopaedic Foot & Ankle Society) Travelling fellowship to the
Sigvard Hansen Foot and Ankle Unit in Seattle, USA – May 2014. He has successfully completed the AO Trauma fellowship under Prof. Krettek at Hannover, Germany in June 2011.
He is and has been a Clinical & Educational Supervisor, as well as the Surgical Training committee representative for the Orthopaedic Specialty Trainees and teaches in a variety of national and international courses.
He organised the 'Foot & Ankle teaching term for the Health Education North East orthopaedic trainees (2017 & 2020) with fantastic reviews. The comments for the term have been 'outstanding term and, to some extent, a new benchmark'.
He was awarded the 'Trainer of the Year' trophy in 2016-17 & again in 2019-20.
He is the Chair for the regional Orthopaedic Teaching Network (ONTEA).
He has served in the Education Committee of the British Foot & Ankle Society (BOFAS) and presently is a member of the BOFAS Scientific Committee.
Mr Kakwani is a member of the National Orthopaedic Selection Design group for recruitment of Orthopaedic trainees on to the higher surgical training programme.
He is an examiner for the FRCS (Tr & Orth) examinations.
He has authored numerous peer reviewed publications and has written may book chapters in reputed orthopaedic books.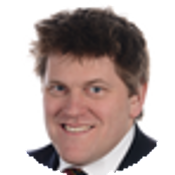 Peter Loughenbury
Consultant Orthopaedic Spinal Surgeon
Peter Loughenbury is a fellowship trained Consultant Orthopaedic Spinal Surgeon at Leeds General Infirmary. His practice includes surgical treatment for a full range of spinal conditions from the skull base to the pelvis. His entire surgical practice is focused on spinal surgery with a special interest in adult and paediatric spinal deformity.
He studied medicine at the University of Leeds and completed both basic and higher surgical training in trauma and orthopaedics in the Yorkshire Deanery. He gained specialist training in complex spinal surgery in the cervical, thoracic and lumbar spine as the National Spinal Fellow at Leeds General Infirmary – a combined neurosurgical and orthopaedic fellowship. He built on this experience with fellowship posts with the Scottish National Spinal Deformity Service at the Royal Hospital for Sick Children in Edinburgh, and as an AO Spine Fellow at Princess Alexandra Hospital in Brisbane, Australia.
He teaches on a number of regional and national FRCS (Orth) revision courses and is a former trainee representative on the British Association of Spine Surgeons (BASS) Executive Committee. He is actively involved in basic science and clinical research, with ongoing collaboration with the Institute of Medical and Biological Engineering at the University of Leeds.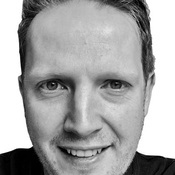 Lyndon Mason
Consultant Orthopaedic Foot and Ankle Surgeon, University of Liverpool
Professor Mason qualified from the University of Wales College of Medicine, completing his orthopaedic training in Wales before moving to Liverpool as a consultant specialising in Major trauma and foot and ankle surgery. Professor Mason is an Associate Professor at the University of Liverpool, where he is the undergraduate lead in Musculoskeletal disease and Orthopaedics for the School of Medicine
Before joining Liverpool University Hospital NHS Foundation Trust, Professor Mason completed British Orthopaedic Foot and Ankle Society travelling fellowships in the University of Utah, Salt Lake City, America and Carl Gustav Carus University, Dresden, Germany. In Liverpool, Professor Mason obtained the British Orthopaedic Foot and Ankle Society Gold Fellowship Award.
Professor Mason's pioneering research has become nationally and internationally recognised, winning 15 national and international prizes in the last 8 years. He has been awarded the Hunterian Professorship from the Royal college of surgeons in 2020 for his work on ankle fractures, the Robert Jones gold medal and Association prize in 2017 for his work on the evolution of the foot and the Jaques Duparc prize from EFORT for his work on discovery of a new foot ligament. Professor Mason has won the Chan Cheng memorial prize, the highest award from the British Orthopaedic Foot and Ankle Society on 3 separate occasions.
Professor Mason sits on council for the British Orthopaedic Foot and Ankle Society, as the Outcomes Committee chair, taking responsibility for the National foot and ankle registry.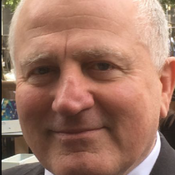 Fergal Monsell
Consultant Paediatric Orthopaedic Surgeon, Royal Hospital for Children Bristol
Fergal was born in Dublin and emigrated to England shortly before the World Cup last came home. He graduated without distinction from the Welsh National School of Medicine, completing higher surgical training in Manchester and fellowship training in Sydney. Fergal was appointed to the Consultant staff at the Bristol Royal Hospital for Children in 2005 and is involved in the management of paediatric patients with a special interest in limb deformity and trauma.
He is a visiting Professor at Cardiff University, King James IV Professor in 2018 and have a longstanding interest in education. Mr Monsell has made a slightly greater than average contribution to the canon of lower-level evidence as a hobby researcher.
Fergal has been a BOA member since 1990, an ABC travelling fellow in 2000 and was an elected BOA Trustee between 2018-21. His tenure on Council was defined by the covid pandemic and he had the opportunity to contribute to the Trauma and Elective committees, diversity agenda and production of all BOASTS published during this period. Mr Monsell was elected Honorary Secretary in 2021 and hope that this will enable him to continue to give something back to the Association and its members.