British Orthopaedic Trainees Association (BOTA)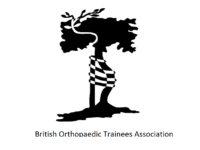 The British Orthopaedic Trainees Association (BOTA) was established in 1987 and is affiliated to the British Orthopaedic Association. We represent over 1500 orthopaedic surgeons in training throughout the United Kingdom.
Our membership is open to specialist registrars in trauma & orthopaedic training, core and foundation trainees and medical students with an interest in pursuing a career in trauma and orthopaedic surgery. We aim to represent the professional and educational interests of orthopaedic surgeons in training and provide information, liaison and support.
BOTA is run by trainees for the benefit of trainees and patients. The BOTA committee comprises 18 elected members who represent the membership on multiple national committees, including the BOA, RCS England, JCST, SAC, JCIE, BMA Junior Doctors and the AoMRC Trainee Doctors Group. We aim to represent our membership and influence the future of orthopaedic training, maintaining high standards of education and trainee wellbeing wherever possible.

BOTA offers multiple opportunities for trainee engagement, including multi-centre collaborative research and audit projects. We host annual elective and fellowship bursaries, prizes, and other educational opportunities. We will update you with the latest orthopaedic news, courses and developments. Our flagship event is the annual BOTA Educational Congress which encompasses an eminent faculty, practical sessions, prizes and opportunities to present your work and network with colleagues.
Current President: Abhinav Singh
Next BOTA Educational Congress: 22-25 November, Liverpool meeting information
Contact: Natasha Wainwright, 38-43 Lincoln's Inn Fields, London, WC2A 3PE
T: 020 7406 1762
F: 020 7831 2676
E: [email protected]
W: bota.org.uk