By James Chowdhury
ST7 Trauma & Orthopaedics, North Yorkshire
Dear James (2nd year medical student),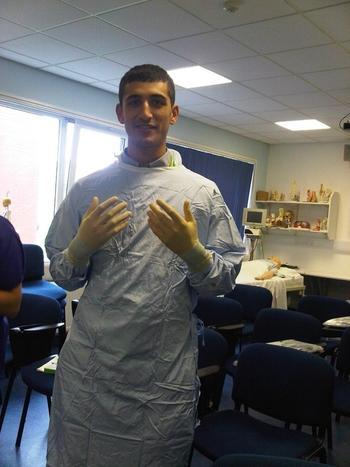 I'm writing to you today in order to share some valuable lessons I've learned over my time as an orthopaedic registrar and these pearls may help you get the most out of your orthopaedic training.
Firstly, in the earlier years especially, my advice is to be patient with both yourself and the job. The orthopaedic training programme will inevitably bring high pressure and many demands. It's important to remember that you are doing the best that you can with the knowledge and skillset you have now and that confidence grows with experience – you're probably doing better than you think! The best advice I can give you here is never to be scared of constructive criticism and to consistently maintain an honest and accurate understanding of your own capabilities. Being open-minded, self-reflective and receptive to feedback is the fastest way to develop your professional and clinical competencies, while knowing when to ask for help will ensure that you have the information you need to provide the best outcomes for your patients. Do not be scared to ask and to listen!
In terms of your day-to-day experiences, the most useful lesson I can share that I've learned is two-fold: Firstly, make the effort to connect with the people around you and especially your training cohort. These connections will become your support network in an often-challenging career. These are the people who you will share many high and lows with. They will pick you up when you're down or doubting yourself, and they'll be your proof-readers and revision-buddies. Some of them will even open new doors for you that you couldn't possibly anticipate! Secondly, but just as importantly, make sure to lean on your support network outside of your training post when you need it, and remember not to sacrifice your personal life completely for work. Work hard to constantly maintain your personal relationships and lifestyle outside of the training programme as much as you can. Try to avoid burnout by taking holidays, seeing friends and family regularly and maintain your hobbies – "you can't pour from an empty cup" is a cliché for a reason.
Although six years can feel like plenty of time to get all your affairs in order and check every box for CCT, time in this programme flies by faster than you can imagine. When it comes to exams, publications and research, planning and time management are so important in being able to juggle it all. Try to identify a facet of orthopaedics that you enjoy and throw everything at it – this could be anything from innovation to academia, or education but the diversity of orthopaedics as a surgical specialty means the possibilities are endless.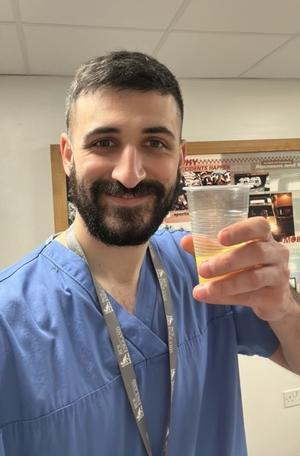 Putting myself forward for non-clinical representative roles has positively impacted my training experience and will present new opportunities. Over the last few years as the BOTA regional representative for North Yorkshire and now as BMA representative on the BOTA committee, I've learned so much about the wider medical community, met incredible colleagues and friends and created invaluable connections that will support my career.
I'll sign-off by reminding you to appreciate every moment of training in the years to come. It is a privilege to pursue a career as a surgeon and have people put their trust in you.
Good luck!
James