By Avadhoot Kantak
Consultant Trauma and Orthopaedic Surgeon, Surrey and Sussex Healthcare NHS Trust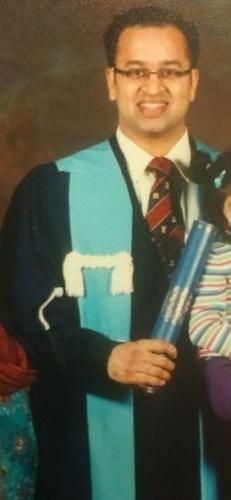 Age is indeed an amazing concept, desirable in childhood, when you have very little of it; but regrettable as an adult, when you have lots of it! It gives a sense of authority and an element of wisdom but takes away the carefree spirit and the daring. It is always easy to see your errors when viewed through a 'retrospectoscope', this unique instrument rarely benefits the user, but may provide immense help to other younger observers. So allow me to present my expertise in use of this technology!
My name is Mr Avadhoot Kantak, currently working as a consultant in trauma and orthopaedics in a district general hospital. I have been a consultant for 10 years but have never been bored of my trade. Orthopaedics is and has been my passion all along, so I enjoy every bit of my clinical work. Of course the administrative lethargy and ubiquitous mismanagement frustrates me, just as much as it affects most like me, but my love for orthopaedic surgery is blind!
When I was young, I was consumed with the idea of progressing in my career. I spent a lot of my time in the hospital. Attended lists over the weekend to gain experience, helped in clinics in the evenings so as to see different patients with complex pathologies. And all that was very very helpful in making me what I am today but I regret having lost touch with my school and college friends due to my busy schedule. If I could change that I would. I have realised that time you spend with your friends is the most valuable. It acts as a stress buster anti-ageing therapy. So...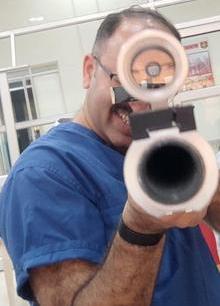 No matter how busy you are spare time for your friends and family, they will keep your mental health in top shape!
We doctors never think about investments, stocks, finances, etc. In our youth we have more or less tunnel vision of attaining that coveted consultant position and work towards gaining skills and knowledge. We earn money but never let our money earn for us. I look back on my younger self and regret why didn't I plan better investments then? A financial literacy and discipline goes a long way in creating wealth and achieving a financial freedom. So...
Learn about finance and investments. It's far easier than medicine and will bear great dividends for future, literally!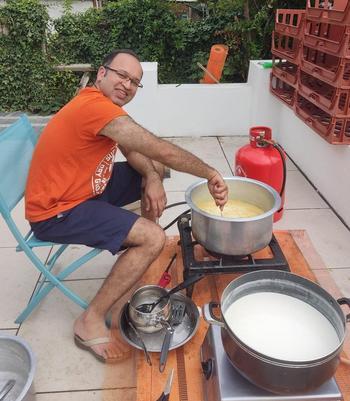 Lastly try and harbor a hobby when young and develop it such that it gives you joy and pleasure. It should be something which you would love to do even in your late old age. It can be anything from learning art to collecting it. Learning to play a musical instrument or learning to sing. It could be walking, trekking, chorus singing, stamp collecting, etc. Just anything. So...
Have another interest other than your work, which you can carry on enjoying well into your old age.
But one is never too late to mend ways. I have actively started implementing the changes I would have liked to bring about in 'young me' so that the 'old me' doesn't just regret but reforms!