GIRFT guidance for hip and knee surgery outlines measures to support reduced length of stay
Clinical guidance demonstrating best practice ambulatory care for elective hip and knee patients is now available from the Getting It Right First Time (GIRFT) team, co-badged by the British Orthopaedic Association (BOA).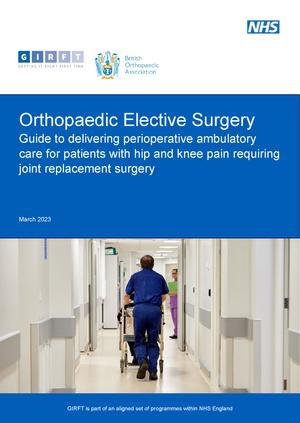 Exemplar practice from teams across England is captured in the document, which offers practical advice and key principles for adopting a safe and effective ambulatory pathway for elective primary hip and knee arthroplasty, reducing length of stay (LoS) towards the best practice of zero or one day without compromising patient experience or care.
The guide accompanies two redefined patient pathways for elective primary total hip replacement (THR) and elective primary total and uni-knee replacement (TKR).