United States Gender Diversity in Orthopaedic Surgery
By Kristy Weber
US Diversity Data
The actual detailed data on gender among other demographic variables has been lacking until recently in the AAOS, thereby causing some variability in gender statistics over time. The following data is based on data from the American Academy of Orthopaedic Surgeons (AAOS).
As of October 2019, there were 27,651 American Board of Orthopaedic Surgery (ABOS) certified U.S. orthopaedic surgeons in the AAOS. Of those, 1,673 were female (6%). There are 3,963 US residents and 610 are female (15.4%) based on 2018-19 data from the Association of American Medical Colleges (AAMC).
US history and current situation re/women in orthopaedics
The field of orthopaedic surgery in the US has been markedly male dominated since the founding of the AAOS in 1933. The gender disparity has persisted with the percentage of women residents training in orthopaedics, the lowest in all medical/surgical fields in the United States. There are currently <5 women chairs of major orthopaedic departments in the US. There have been few women orthopaedic surgeon leaders of national US orthopaedic organizations.
Initiatives to increase gender diversity in US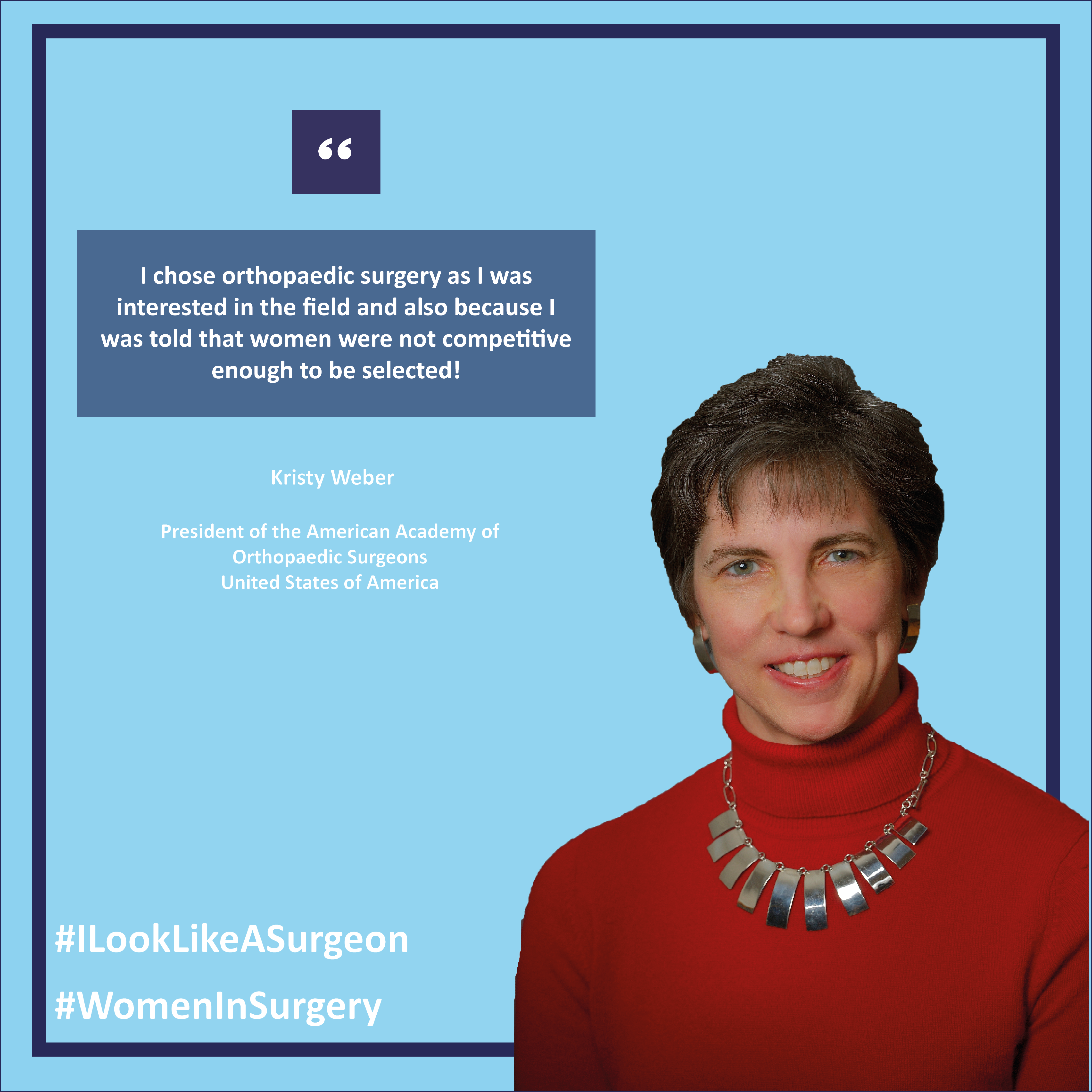 There are numerous concurrent efforts in the United States related to improving gender diversity in orthopaedic surgery. Several are outlined below: