Download the BOA App
Keep up to date with all things BOA with our year-round app!
Access the latest news, updates, standards and guidance by the BOA. With mobile access to My BOA, you can also access your invoices, course and event attendance record and update your contact details. BOA members also will have access to the Members' Directory.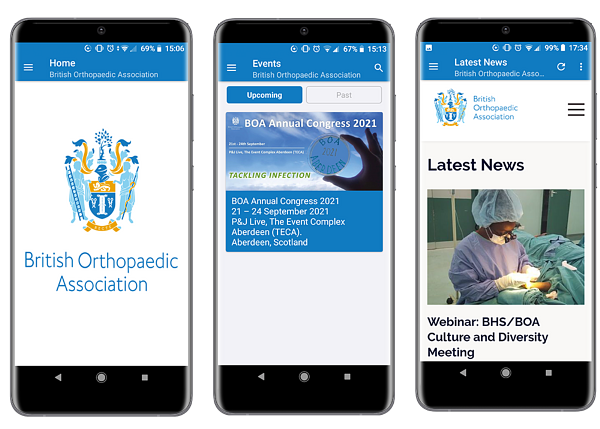 Download now!
Use the buttons below or search for 'British Orthopaedic Association' in the App Store or Google Play.

How to Log into the App
Once you have downloaded the app, make sure to log in to it using the instructions at the links below to access all your content in MY BOA and make the most of the app.
Access BOA Annual Congress (registred delegates and Digital Access Ticket holders only)
Accessing BOA Annual Congress
All registered delegates and Digital Access Ticket holders have access to the BOA Annual Congress through the app. This will enable you to:
View recordings of the Congress sessions that took place live.
See programme, session and speaker information.
View Abstracts.
Interact with other Congress delegates and stay in touch through 1:1 messages.
If you need any further support with the app please email us at [email protected].