By Deborah Eastwood
Published 02 April 2020
I don't like change… never have, never will and yet I am in a subspecialty (paediatric orthopaedics) where change is inevitable and usually welcome and where the process of growth is at the very core of our profession. I have learnt that as the child grows, it is not only their pathology that changes but the whole doctor-patient-family relationship style and group dynamics, not to mention our hopes and fears for our outcomes and their future.
I wrote these lines some years ago to introduce a talk I felt passionate about – the words came back to me over the last two weeks as 'events' have taken me out of my routine.
I am probably as far away from the front line as a consultant can be working in my two elective ivory towers (the RNOH and GOSH) and trying to deal with kids with complex issues and often multiple co-morbidities. I thrive on patient contact…
So... who would have thought that 'my' team and I would have 'jumped' right in to the world of telephone clinics: not your ideal patient group for a phone call, but we gave it a go.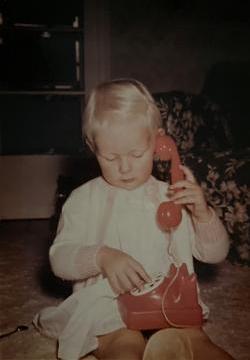 In the space of 10 working days, we have conducted virtually 100 consultations; all GDPR compliant and fully documented. I may yet embark on the 'graduate level' task of attempting a video clinic! As part of the clinic preparation, we asked families to send in photos of 'things' they were worried about; we have received many photos (uploaded to the notes) of funny feet and hands and postures that have helped to ensure we understand the families concerns better – this has worked especially well for the new patients.
What have I learnt or re-learnt? Above all – the willingness of the patients and the team to adapt and the delight in realising that patients do still value personal contact. Without the pressure of a 'full' waiting room, I am improving my 'grip' on our EPR system and find I have time to look through all the other, non-orthopaedic information available to me. So now, when I phone, I feel I have a much more complete understanding of the child, their problems and the current concerns. The clinics are not quicker, but in some ways they may be better. I feel, in fact, that these last two weeks have allowed me to become a proper doctor again – and for that, I am truly grateful.