Meet the Exeter team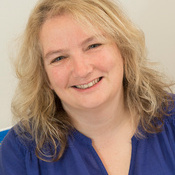 Professor Sallie Lamb
Associate Dean for Research, Exeter Clinical Trials Unit
Professor Sallie Lamb is the Associate Dean for Research in the College of Medicine and Health and the Mireille Gillings Professor for Health Innovation at the University of Exeter. She is also an Honorary Departmental Professor at the Nuffield Department of Medicine at the University of Oxford. Previously Sallie was Director for Centre for Statistics in Medicine, Foundation Director at the Oxford Clinical Trials Research Unit and Centre for Rehabilitation Research, University of Oxford and Warwick Clinical Trials Unit. She has a long-standing interest in clinical trials, medical statistics and, rehabilitation of musculoskeletal and chronic conditions. in older people. She has worked with works with surgeons and other clinicians to develop and deliver pragmatic clinical trial designs that have had a direct and substantial impact on clinical practice and outcomes to capture the effectiveness and cost-effectiveness of a variety of health interventions. She is the Chief Investigator for a number of trials of rehabilitation interventions. Sallie has served as Board Chair for the National Institute of Health Research (NIHR) Health Technology Programme. Sallie is a Fellow of the Academy of Medical Sciences, Royal Statistical Society, and Chartered Society of Physiotherapy and has served as a member of the American Geriatric Society/ British Geriatric Society Fall Guideline Panel and the NICE guideline panel of hip fracture management.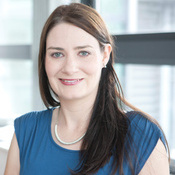 Professor Siobhan Creanor
Director, Exeter Clinical Trials Unit
Professor Siobhan Creanor is the Director of the Exeter Clinical Trials Unit and Professor of Medical Statistics & Clinical Trials at the University of Exeter. Previously Siobhan was Director of the Peninsula Clinical Trials Unit at the University of Plymouth. She is an experienced senior statistician and clinical trial methodologist, working across a wide range of clinical and healthcare areas. Siobhan has a strong commitment to improving healthcare interventions that will impact on individuals and wider communities through high-quality evidence, including that gained through well designed, and transparently reported, clinical trials. She is a strong advocate of multi-disciplinary, collaborative working, seeking to bring the best out of all team members. Siobhan is also passionate about mentoring and supporting early career researchers. Siobhan has recently completed a four-year period as Chair of the NIHR Research for Patient Benefit South West Committee and continues as an expert reviewer across NIHR programmes as well as for NICE and charity organisations. She sits on a number of trial oversight committees as chair/independent statistician. Siobhan is a Chartered Statistician and Fellow of the Royal Statistical Society as well as Fellow of the Higher Education Academy.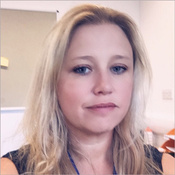 Lynne Quinn
Operational Director, Exeter Clinical Trials Unit
Lynne Quinn is the Operational Director at Exeter Clinical Trials Unit. With an academic background in Economics and Statistics, she has worked in regulated clinical trials for the last two decades in Data Management and Clinical Trials Operations. For the last three years, her focus has been developing the required systems and talented team at Exeter CTU. Previously she has been an independent consultant and worked with not for profit organisations in the UK and the USA and has experience of working with academic institutions, contract research organisations and the pharmaceutical industry. Lynne has a keen interest emerging technologies having completed an MSc in Digital Production in 2004. She chairs one of the UOE Research Data Boards and has recently spearheaded a University of Exeter initiative to develop a secure data research hub that allows the University of Exeter researchers to securely access sensitive medical data from the NHS and other registries. Lynne is a qualified project manager and Data Protection Officer and has extensive experience managing teams that specialise in Regulatory Quality Assurance, Trial Management, Data Management and Statistics. Lynne is currently in the process of completing her MBA at Exeter.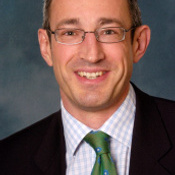 Professor Andrew D Toms
Honorary Clinical Professor, University of Exeter
Professor Andrew D Toms is a Consultant Trauma and Orthopaedic Surgeon at the Exeter Knee Reconstruction Unit and Princess Elizabeth Orthopaedic Centre and Honorary Clinical Professor at the University of Exeter. Andrew studied Medicine at Birmingham University where he was awarded the Sir John Lewis prize for medicine. He started his Orthopaedic and Trauma training immediately at the Birmingham Accident Hospital and followed with a year's under the Professor of Orthopaedics, Auckland, New Zealand. He completed higher surgical training on the Stoke/Oswestry training rotation and during this period completed a MSc in Engineering from Cardiff University focusing on revision knee replacement. He was subsequently awarded a Smith & Nephew research award in 2003, British Association of Surgery of the Knee Educational Travel award in 2004, Cutner award from the Royal College of Surgeons of Edinburgh in 2004, British Orthopaedic Association award in 2004 and the Charnley Trust Foundation Award also in 2004. He completed the Adult Reconstruction Fellowship in Vancouver at the University of British Columbia.
Andrew now specialises in surgery of the knee, particularly complex primary total knee replacement, revision knee surgery and knee trauma. He is currently academic lead for the Princess Elizabeth Orthopaedic Centre and NIHR lead for the South West. He chairs the Revision Knee Working Group for BASK, sits on the NJR editorial board and the Bone and Joint Infection Registry. Andrew's major research interests include pain post TKR, periprosthetic joint infection, robotics and alignment in TKR.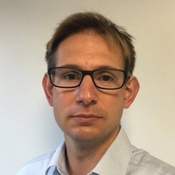 Jonathan Evans
NIHR Academic Clinical Lecturer in Trauma & Orthopaedics, University of Bristol, Torbay & South Devon NHS Foundation Trust
Jonathan is the post-CCT Exeter Hip Fellow and soon to be starting as an Academic Consultant at the University of Exeter. He completed his MD at the University of Bristol entitled "Extended benchmarking in hip replacement" as part of the NJR/RCS(Eng) fellowship. He was subsequently appointed as an NIHR ACL in Trauma & Orthopaedics at the University of Bristol in 2019, where he is the programme director of the MSc in Orthopaedic Research Methods and Evidence-Based Medicine.
He is currently the BOA Associate Sub-Specialty Lead for adult orthopaedic research and was appointed as the Clinical Fellow of the National Hip Fracture Database in 2021. His current, primary research interest is in peri-prosthetic femoral fracture, and he is completing an analysis of HES linked NJR data investigating the epidemiology of peri-prosthetic fracture sponsored by Orthopaedic Research UK.
Speaker, Innovations in Surgical Training and Research- BOTA Revalidation Sessions