The BOA are delighted to congratulate John McFall on his selection as the world's first person with a disability to undergo astronaut training with the European Space Agency.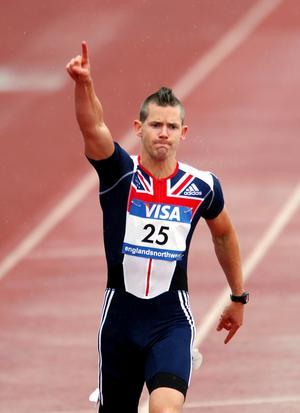 John had his right leg amputated following a motorcycle accident in 2000 and following that obtained a BSc and MSc in Sports and Exercise Science in South Wales, with a particular interest in biomechanics and gait analysis. John learn to run again using a prosthetic knee and competed at the Paralympic Games in Beijing 2008, winning a bronze medal in the 100 metres.
He then studied medicine, graduating from Cardiff University School of Medicine in 2014. He is currently a Trauma and Orthopaedic registrar in the Wessex Deanery and lives with his wife and three children in the north east of Hampshire.
John has said he hopes to inspire others and show that "science is for everyone... and potentially space is for everyone" We really hope he makes it through and takes orthopaedics into space!
John featured in our June JTO, as part of our subspecialty on 'Ability in Disability'. If you've not previously seen it, we highly recommended catching up with his article 'Keeping up with the active amputee', it's a fantastic read!