Law for Orthopaedic Surgeons Faculty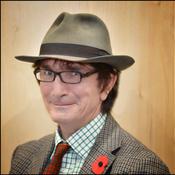 Simon Gregg-Smith
Consultant Trauma and Orthopaedic Surgeon
Simon Gregg-Smith is a consultant trauma and orthopaedic surgeon at the Royal United Hospital in Bath. He specialises in shoulder surgery. He has always been interested in how we communicate with patients and the process of consent. He has run a medico-legal practice for more than 20 years and now does increasing numbers of cases of clinical negligence, acting as an expert both for the NHS and claimants. Over the last few years the number of cases involving allegations related to consent have risen significantly, probably because of the Montgomery case in 2015. He has just finished a term on the BOA medico-legal committee.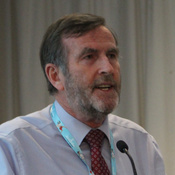 Leslie Hamilton
Paediatric Cardiac Surgeon
As a young paediatric cardiac surgeon giving evidence to the Bristol Inquiry prompted an interest in how the law interacts with clinical practice. This led to an LLM in Medical Law which in opened up a number of opportunities - as Faculty on the RCSEng "Legal Aspects of Surgical Practice" course; while I was on Council, co-authoring the College's "Good Surgical Practice" and "Consent" guidance following Montgomery; and later, appointment as Assistant Coroner (prior to the Coroners and Justice Act 2009 which stopped doctors being appointed as Coroners).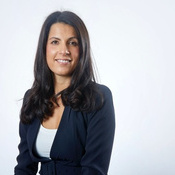 Leila Benyounes
Barrister, Assistant Coroner and Recorder, Parklane Plowden Chambers
Leila is ranked as a leading barrister in Legal 500 and Chambers and Partners for Clinical Negligence and Inquests and Inquiries. She represents both Claimants and Defendants which include private clients, public authorities and government departments. Leila has a special interest in coronial law and regularly acts for interested persons in high profile, media sensitive Article 2 jury inquests. She is Joint Head of the Inquests and Inquiries Team at Parklane Plowden Chambers.
Leila is appointed as an Assistant Coroner and as a Recorder in Crime and sits on a part-time basis in these roles alongside her practice as a barrister. She has been appointed to the Attorney General's Treasury Counsel Panel A since 2010. Leila was the President of the Leeds and District Medico-Legal Society from 2015-16 and 2018-20 and remains on the Society's Committee. She is a lecturer on the Medical Ethics and Law Module at Leeds Institute of Medical Education at the University of Leeds.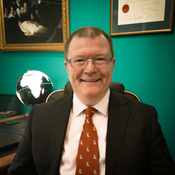 Simon Britten
Consultant Trauma & Orthopaedic Surgeon and BOA Medico-legal Committee Chair, Leeds Teaching Hospitals
Consultant Trauma & Orthopaedic Surgeon and Honorary Senior Lecturer at Leeds Teaching Hospitals since 2002, having completed surgical training in Bath and Bristol and following fellowship training in the Ilizarov method at the Ilizarov Scientific Centre in Kurgan, Russia.
As an officer in the Royal Army Medical Corps, I gained experience in mass casualty and disaster management while serving with British Gurkhas Nepal at British Military Hospital, Dharan at the time of the Nepal Earthquake, August 1988. As a House Surgeon at RAF Wroughton I was involved in the surgical care of servicemen evacuated from the First Gulf War.
My clinical practice includes the treatment of severe lower limb fractures and post-traumatic limb reconstruction including non-union, mal-union and deformity, limb length inequality, bone loss, bone infection and amputation.
Current President Elect of the British Limb Reconstruction Society and Chair of the British Orthopaedic Association Medico-legal Committee.
In 2018 I was awarded the taught degree of Master of Laws with Distinction in medical law and ethics by De Montfort University Leicester.
My other interests include Leeds Rhinos Rugby League Football Club, modern languages, old Gothic Hammer Horror films, Formula One motorsport and the castles of Northumberland.
Speaker, 'Medico-legal pot pourri - getting started, high volume small value claims, and persisting implications of Covid'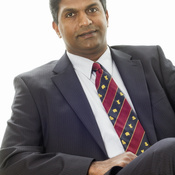 Shyam Kumar
Consultant Orthopaedic surgeon, Royal Lancaster Infirmary
Mr Shyam Kumar is a Consultant Orthopaedic surgeon based at the Royal Lancaster Infirmary. He has completed an LLM in Medical Law & Ethics with Merit. His other roles include -Member of Medicolegal committee of British Orthopaedic Association, Clinical Assessor-PPA (Formerly NCAS) and Member of Appointments Advisory Committee, Royal College of Surgeons of England. He is also an MRCS examiner and a Hon. Lecturer at Lancaster University Medical School and holds a number of publications to his credit.
His most recent publication was on 'Surgical rationing in times of Covid-19 pandemic- and its effect on the Montgomery ruling and GMC guidance on consent (Journal of Trauma & Orthopaedics, March 2021,Vol 9(1),P40).'
He is also a regular faculty on the popular BOA medical legal course for orthopaedic surgeons. He has recently been appointed as one of the Regional specialty Professional Advisers for orthopaedics for the Northwest region by the British orthopaedic association. He has a keen interest in preventing the dilution of clinical standards in Trauma & Orthopaedics across the United Kingdom in the midst of workforce crisis and funding cuts in the NHS.
Speaker - Medco and the RTA small claims protocol / Delays in the time of Covid - BOA Medico-Legal Session
Heidi Mounsey
Medicolegal Consultant
Heidi Mounsey is a medicolegal consultant and provides advice and support with a variety of medicolegal matters, including claims, complaints, disciplinaries, and regulatory proceedings. She is a former anaesthetic registrar and is a Fellow of the Royal College of Anaesthetists. She joined Medical Protection in 2016.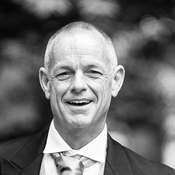 Anthony Howard
Barrister & Orthopaedic Surgeon, Chambers of Mr Kennedy QC, Manchester
Anthony has practiced as a barrister for the last 28 years from the Chambers of Mr Kennedy QC, Manchester, specialising in personal injury, clinical negligence and regulatory law. He has been on the GMC approved panel for the last 17 years and sat as a Coroner for the last 15 years. Currently, he is an Assistant Coroner sitting in Bradford.
He is dual qualified, as he graduated as a doctor in 2010, progressing through training as a Trauma & Orthpaedic Surgeon, where 50% of his time is engaged in research. Currently, working within Oxford Clinical Trials Unit and Leeds NIHR BRC.
He is passionate about endurance sport, having completed many Ironman Triathlons and recently the Marathon Des Sables across the Sahara Desert, known as the "toughest footrace on the planet.