General & Medical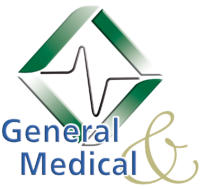 General & Medical offer Private Health Insurance to the medical professions.
General & Medical are offering a discount on Private Health Insurance for BOA members and their families.
A full range of policies are on offer from those that provide only in-patient benefits to fully comprehensive schemes.
They have agreements in place with hundreds of hospitals and medical facilities throughout the UK, each one carefully selected for the quality of their facilities and the care they provide.
General & Medical pride themselves on:
Specialist knowledge and their ability to provide private health insurance at a very competitive price.
Wide choice of cover options providing an excellent choice to suit your needs and budget, with additional health and well being support providing help to deal with personal and professional issues on a broad range of subjects.
Dedicated and personal service from a named Client Relations Co-ordinator. No call centres or queuing systems.
Above all they provide the reassurance of access to some of the best facilities and medical treatment when you need it, to get you back to health quickly. To apply please visit: www.generalandmedical.com/BOA