The Bone and Joint Journal (BJJ)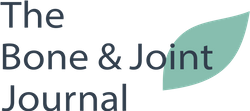 The Bone & Joint Journal (BJJ), formerly known as Journal of Bone & Joint Surgery (British volume), is an integral part of BOA membership.
The journal is offered at a discounted rate for members.
BJJ has been a valuable source to our members of peer-reviewed scientific information in different Orthopaedic fields. It is core and essential reading for general as well as specialist Orthopaedic surgeons worldwide. The journal provides evidence-based research to enhance the quality of care for Orthopaedic patients: as such it is an enormously useful research and information tool for all our members.
BJJ provides online access at bjj.boneandjoint.org.uk which includes a full text archive dating back to 1948, as well as multimedia, CME/CPD and other features. Many of our members have had articles published in the Journal, which accepts contributions from around the world. All are welcome and each is considered on its own merits.