The Transient Journal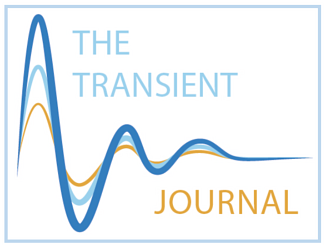 The Transient Journal is almost one year old and as the events of 2020 begin to become an uncomfortable memory, we are learning to live with the consequences of this global event and the uncertainty that it continues to cause. We are beginning to believe what we have frequently muttered to each other "that this too will pass" and are looking forward to reinstating our former social and professional lives.
We are keen that the Transient Journal is part of this this re-integration and what started as a rapid access magazine to disseminate opinions on the COVID-19 epidemic, has acquired its own more mature form and direction. We plan to expand our portfolio and embrace all aspects of the written, verbal and visual media, using the whole internet experience including video clips, podcasts and blogs.
To begin this transition, we are pleased to introduce a short video in which Andrew Wolf, Professor of Paediatric Anaesthesia explains a personal strategy that he has used to confront stress in his professional life.
We encourage you to submit material on any topic of general interest, in whatever form you choose.
A writing style is the manner of expressing thought in language characteristic of an individual, period or school. Spelling, grammar, and punctuation are all essential building blocks, but style reflects the choice of words and narrative structure to convey meaning effectively.
The Transient Journal publishes articles from Orthopaedic surgeons on issues that affect the profession, patients, and the healthcare sector in general. We look for writing, which is clear, direct, and stimulating. Articles can be topical or personal but should always be informative and occasionally provocative.
The Transient Journal is not a scientific, peer review journal. However, data can and should be used to support discussion though we ask that any research data referred to is relevant and accurate. The content and veracity of each published submission will remain the responsibility of the submitting authors. The Journal should not be seen as a repository for scientific articles that other journals reject.
We wish to promote a 'light touch' editorial policy, allowing contributors to be 'heard' on matters of importance to themselves, their institutions, and the profession. We actively encourage articles that open and contribute to healthy debate. Word count is negotiable, but we recommend a maximum of 1,500. Photographs, illustrations and graphics are welcomed, up to six per article.
The Transient Journal voice should reflect how we view ourselves as a profession, our individual and collective goals, and aspirations. To this end, as well as welcoming more formal writing styles we also encourage 'Blogs' which are both personal and contemporary, reflecting how issues of the day affect us all.
'The rules are about what a writer does; style is about how the writer does it' Wikipedia
Contributions should be sent to [email protected] with the subject line: The Transient Journal.
Recent articles
Articles by Topic
Please note submissions are editorially reviewed and sense checked to ensure suitability for publication, however, there is no formal peer-review process. Opinions given are the responsibility of the author(s) concerned. The BOA and editors accept no liability whatsoever for the consequences of any inaccurate or misleading data, opinions or statement or of any action taken as a result of any article published in The Transient Journal.