Committee vacancies
Applications for 2023 are now open and will close 5pm Friday 29th September.
Are you interested in improving the landscape of T&O across the UK? Are you committed to actively contributing to the vision, mission and values of the BOA? Do you want your voice to be heard and represented? If so, you could be the perfect fit for one of our Committees.
The BOA are recruiting for a number of Committee vacancies. Committee members are appointed for their passion, dedication, and innovation.

You may apply for vacancies across multiple Committees, however, if you are successful for one, any other application(s) will automatically be removed from consideration.
Ten posts are available across the following committees: Orthopaedic, Research, Trauma, and Education and Careers. The list of vacancies for each Committee and the Terms of Reference can be found below.
To apply, please send a CV, covering letter and completed declaration form (Word documents only) to

[email protected]

by the deadline of 5pm Friday 29th September 2023.
The covering letter (max 2 pages) should cover:

Why you are interested in the BOA Committee position
How you would actively contribute to the Committee
Any relevant experience delivering projects and initiatives
How you would approach working on a Committee

The Committee declaration form can be downloaded here. Please note that you need to have two BOA members to propose and second you (with a supporting statement) for the position - we encourage you to ensure you have this organised in good time ahead of the deadline.
Please ensure it is clear which Committee/vacancy you are applying for. You may apply for more than one vacancy but your letter should explain how you would be suitable for each of them.
Please download the Committee member Job Description* for more information.
If you have any questions, please get in touch at

[email protected]

.
*Please note there is a separate Job Description for the Education and Careers Committee vacancy for the Lead for Simulation. This can be found in the Education and Careers Committee tab below.
The BOA is committed to equality of access to a T&O career and to the services of the Association. As per our Diversity and Inclusion Strategy, applications are particularly encouraged from currently under-represented groups in the BOA leadership structures including, but not limited to, women, BAME and LGBTQ+ members.
Check out what some of our new Committee members have to say about their new roles!
Stephen Hepple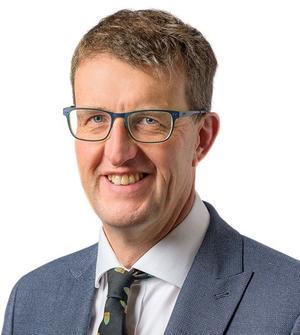 "Medico-legal work has formed a substantial part of my orthopaedic practice over the last 20 years. It has shaped my practice and educated me in ways I did not imagine when starting out. Through their career most orthopaedic surgeons will encounter the legal profession from one side or the other. By joining the BOA medico-legal committee I have engaged with like minded individuals keen to pass on their experience and knowledge and we hope to support and empower orthopaedic surgeons in their interactions with the legal profession."
Stephen Hepple (BOA Medico-legal Committee)
Bilal Jamal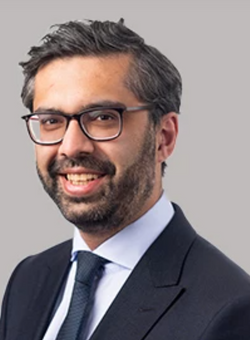 "I have enormously enjoyed being part of the trauma committee. The COVID-19 pandemic has led to unique strains upon trauma care in the UK. I feel honoured to be able to help in ensuring that patient care is prioritised as we attempt to recover. Membership of the committee has allowed to me share ideas with, and learn from, experienced orthopaedic surgeons around the country. This, for me, has crystallised into a multidisciplinary project to improve orthoplastic care in the UK. I highly recommend that you consider applying for a role with the BOA. I am confident that you will find it stimulating and fulfilling."
Bilal Jamal (BOA Trauma Committee)
Iain McFadyen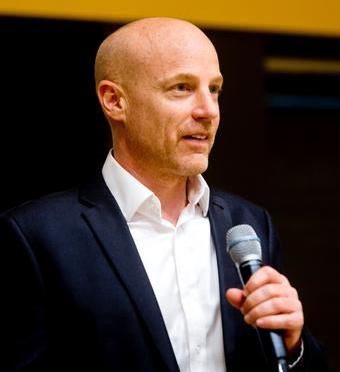 "Being selected to work on the BOA trauma committee has proved rewarding. The group has been friendly and welcoming while remaining focused as it aims to represent patient interests in all areas of orthopaedic trauma care across the NHS. With representation from all over the UK, from trauma units and MTC's, and with members practicing in many different subspecialties, the committee focuses on a wide range of issues in trauma practice. The committee has patient representation, good discussion forums with colleagues, and frequent consultation outside the committee to guard against insular thinking. Outputs such as the highly regarded BOASTS, audit projects and sessions at the BOA congress make the work worthwhile, as the influence on patient care and working lives is tangible. With most meetings done on-line, the time commitment is not unreasonable. I would greatly recommend working with the committee to all interested colleagues."
Iain McFadyen (BOA Trauma Committee)