Executive
The Executive Group's primary purpose is to develop strategy, manage financial and other risks, and oversee internal controls on behalf of Council – including verification that our insurance cover is sufficient for physical assets, employer and public liability. It carries out a rolling critical assessment of the structure and functions of the BOA, both internally and externally; monitors membership attitudes closely; and exercises in year budgetary control focused on delivery of our core objectives.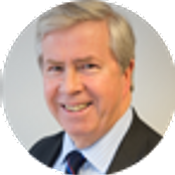 Simon Hodkinson
President
Simon trained in London at St Bartholomew's Hospital from 1977-82.
He was a Royal Naval cadet as a medical student so after house jobs in London and the Navy he spent the next two and a half years on General Duties in the Royal Navy.
After a crash course in all sorts of medical disasters he might face at sea, he went to the Falklands and Antarctica for the best part of a year before spending the second year in general practice in a Naval base.
Simon started his surgical training with in the Navy in 1986 and in 1990 joined the fledgling HEMS project at the London as one of the original three Drs flying on the helicopter.
His higher training took him out of the Navy to Edinburgh and Leeds before being appointed a Consultant in the Navy in 1995.
Deployments to Cyprus, Bosnia and the Gulf intermingled with his early career and he then left the Navy in 1999 to join the NHS in Portsmouth.
In the NHS he developed his fledgling interest in foot and ankle surgery, which rapidly became him chosen speciality as the department expanded.
After a period as clinical director in Portsmouth his interest in education started as the RCS Tutor and progressed to being the Training Programme Director for T&O in Wessex for 8 years and membership of the SAC for 5 years.
Simon and his wife remain on the South Coast and their children have fled the nest, one into the profession the other to the Foreign and Commonwealth Office.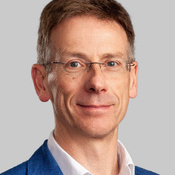 Mark Bowditch
Vice President
Mark is a Consultant and Divisional Clinical Director MSK & surgical specialties at ESNEFT (Ipswich & Colchester Hospitals) since 2000. Mark's specialist interests are in surgery of the knee and all levels of surgical education.
He was Chair of the SAC 2017-2020 leading the new curriculum changes, East of England Training Programme Director for 11 years, and is currently Head of School of Surgery. Following three years on BOA Council and one year on the Orthopaedic Committee he joined the Executive as Honorary Treasurer in 2020/21.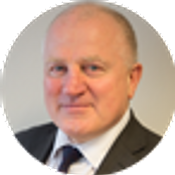 Fergal Monsell
Vice President Elect and BJJ Chair
Fergal Monsell has been a Consultant Paediatric Orthopaedic surgeon at the Royal Hospital for Children Bristol since 2005. He is involved in education at all levels, is Visiting Professor at Cardiff University and Director of the Avon Centre for Musculoskeletal Education. Has an active clinical research portfolio and is widely published.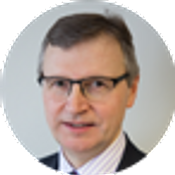 Ian McNab
Honorary Treasurer
Ian McNab trained at the London Hospital Medical College and then as an SHO in London, Sussex and Oxford. His higher orthopaedic surgical training was on the Pott rotation, based on St Bartholomew's and the Royal London Hospitals. It spanned the transition to SpR training and I was 'the last SR'! I undertook my hand and upper limb fellowship training in Oxford and then during a year in Melbourne.
He was appointed in 2000 as a Consultant Hand Surgeon at the Oxford University Hospitals Trust. He works in an excellent integrated team of seven T&O and Plastics hand consultants and closely with my other T&O colleagues, providing emergency care at our Regional Hand Trauma Unit at the John Radcliffe Hospital, and planned and reconstructive surgery at the Nuffield Orthopaedic Centre.
He has a keen interest in teaching as an Honorary Senior Clinical Lecturer in the University of Oxford and at Wadham College. He is Head of the Oxford Hand Fellowship Programme and have served on the Training Interface Group for Hand Surgery, on the UK Hand Diploma Committee and as an examiner. He chairs the AOUK Hand Course. In 2007 he was awarded and undertook the prestigious BSSH Stack Travelling Fellowship in New Zealand, Australia, Singapore and USA.
He have also served on: the BOA Board of Specialist Societies and Professional Practice Committee; as RCS/BOA Regional Specialty Professional Adviser (he proposed the motions at RCS EGM on Health & Social Care Act); the BSSH Research & Audit Committee & Council; and as BMA LNC Chair, Regional & National Consultant Committees, and as Chair, BMA Orthopaedic Sub-Committee.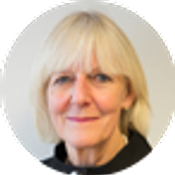 Deborah Eastwood
Immediate Past President
Deborah Eastwood is UCL Professor of Paediatric Orthopaedic Surgery at Great Ormond Street and the Royal National Orthopaedic Hospitals. Deborah works in the generality of paediatric orthopaedic surgery, but has particular interests in children with overgrowth syndromes, metabolic bone disease and those with neurological problems. She also deals with hip and foot/ankle problems and acts as the lead surgeon for the Ponseti service for clubfoot deformity. Deborah is President of the British Orthopaedic Association (BOA), a former council member of BSCOS (British Society for Children's Orthopaedic Surgery) and current Board Member for EPOS (European Paediatric Orthopaedic Society).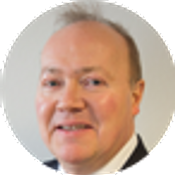 John Skinner
Appointed Trustee
John Skinner is Professor of Orthopaedic Surgery at RNOH Stanmore with a special interest in hip and knee replacement surgery. He is on the Editorial Board of the BJJ. John is Immediate Past President of the BOA and has represented the Association at high level discussions with NHS England and other stakeholders on elective care.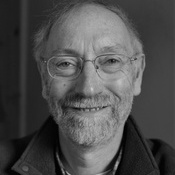 Bob Handley
Appointed Trustee
Bob Handley is a Consultant on the Trauma Service at the John Radcliffe Hospital in Oxford for 25 years. He is Immediate Past President of the BOA, and is a Past President of the Orthopaedic Trauma Society and AOUK. Bob co-chaired two NICE guideline development groups related to fractures, and is National Clinical Lead for GIRFT Orthopaedic Trauma.