Education and Careers Committee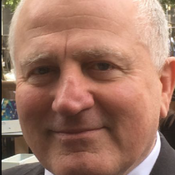 Fergal Monsell
Chair
Fergal Monsell has been a Consultant Paediatric Orthopaedic surgeon at the Royal Hospital for Children Bristol since 2005. He is involved in education at all levels, is Visiting Professor at Cardiff University and Director of the Avon Centre for Musculoskeletal Education. Has an active clinical research portfolio and is widely published.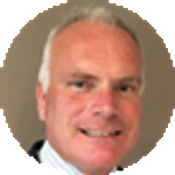 Niall Eames
Vice Chair & Lead for Courses and Fellowships
Niall Eames is an orthopaedic spine surgeon, being Clinical Director of Orthopaedics and Spinal surgery in Belfast. He is Education Lead for the UKSSB and sits on the BOAs Education Committee. Niall also sits on the British Scoliosis Society Executive and is a member of the BASS Education committee. He has been leading on the Spinal Training Interface Group on behalf of the combined neurosurgical and orthopaedic spinal societies over the last 3 years and is the first Chairman of the newly formed Spinal Training Interface Group Committee.
His practice covers all aspects of spinal surgery. He is an examiner for the JCIE in Trauma & Orthopaedics.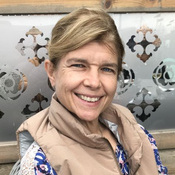 Sarah Stapley
Council member trustee & Lead for medical student engagement
Sarah Stapley is Defence Professor of Trauma and Orthopaedics, Consultant in T&O at Portsmouth NHS Trust and TPD HEWessex for T&O.
A consultant since 2004, she has been fortunate enough to have experienced trauma and orthopaedic delivery in a number of settings, although based in the Portsmouth area for the whole of her consultant career. Serving with the Royal Navy for 33 years, Sarah has lead health care delivery in isolated and extreme locations with limited resources.
Understanding how education, and the effect a good mentor has on an individual, has continually driven Sarah to encourage trainees of all levels to seek their potential, and she has demonstrated this as a Training Programme Director at both core and higher specialty level, and as Defence Professor of Trauma and Orthopaedics, where she has expanded the influence of military orthopaedics into several academic institutions. She has undertaken several unusual leadership roles, as a Deployed Medical Director (Camp Bastian Hospital) in Afghanistan, Consultant Advisor in Trauma and Orthopaedics to the Royal Navy and as the UK Representative on the NATO COMEDS futures advisory panel, which recently developed a military research strategy for the 47 Countries of NATO.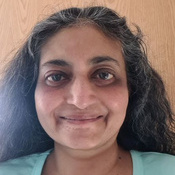 Deepa Bose
Council member trustee
Ms Deepa Bose is a consultant in orthopaedic trauma and limb reconstruction at the Queen Elizabeth Hospital Birmingham. Her practice is exclusively in adults, and includes general trauma, major trauma and post-traumatic limb reconstruction: osteomyelitis, malunion, non-union, limb lengthening and deformity correction.
Deepa is currently Vice Chair of the Specialist Advisory Committee for Trauma and Orthopaedics, and the lead for CESR approval process. She has also contributed to the revision of the curriculum. She holds an MSc in Medical Education and has been admitted to the Faculty of Surgical Trainers of RCS Edinburgh, as well as being a member of the Academy of Medical Educators. She is involved in national selections for core and orthopaedic surgery, and sits on ARCP panels for both. She was regional training programme director for core surgery in West Midlands from 2015 – 2019.
Deepa is the Chairman of World Orthopaedic Concern UK, a specialist society of the British Orthopaedic Association, and a charity which focuses on teaching orthopaedics in low resource countries. She is co-director of the postgraduate orthopaedic training programme in Guyana. Deepa also visits Gaza as part of the UK limb reconstruction team of the charity Medical Aid for Palestinians.
She has been on the Emergency Response Team of UK Med, a first response team for international disaster relief, since 2012.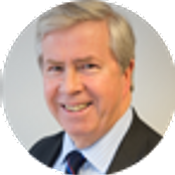 Simon Hodkinson
Council member trustee
Simon trained in London at St Bartholomew's Hospital from 1977-82. He was a Royal Naval cadet as a medical student so after house jobs in London and the Navy he spent the next two and a half years on General Duties in the Royal Navy. After a crash course in all sorts of medical disasters he might face at sea, he went to the Falklands and Antarctica for the best part of a year before spending the second year in general practice in a Naval base.
Simon started his surgical training with in the Navy in 1986 and in 1990 joined the fledgling HEMS project at the London as one of the original three Drs flying on the helicopter. His higher training took him out of the Navy to Edinburgh and Leeds before being appointed a Consultant in the Navy in 1995. Deployments to Cyprus, Bosnia and the Gulf intermingled with his early career and he then left the Navy in 1999 to join the NHS in Portsmouth.
In the NHS he developed his fledgling interest in foot and ankle surgery, which rapidly became him chosen speciality as the department expanded. After a period as clinical director in Portsmouth his interest in education started as the RCS Tutor and progressed to being the Training Programme Director for T&O in Wessex for 8 years and membership of the SAC for 5 years.
He remains on the Training Standards Committee and the Education Committee of the BOA.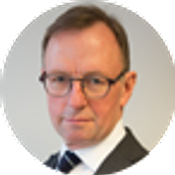 Rob Gregory
SAC Chair
Having graduated from Newcastle University in 1981, Rob remained in the North of England to train in Orthopaedics and after spending a highly rewarding fellowship year in Adelaide, returned to take up his current post in Durham where he has remained for the last 25 years.
Rob's clinical interest relates to surgery of the knee but he has always had a strong interest in orthopaedic training. He is currently a member of both the SAC and Selection Design Group, hold QA Lead roles in his School of Surgery and SAC, am an examiner at both MRCS and FRCS (Orth) level and was particularly honoured to be awarded Trainer of the Year two years ago.
He has held senior departmental management roles for over ten years and as a result is familiar with the constant conflict between service and training but is always aware of our duty to ensure that investment in the future of our profession is given the highest priority.
He is a firm advocate of performance improvement being driven by the publication of accurate, relevant outcomes data and believe that we can only achieve the highest standards of both training and clinical care if we are prepared to accept that we have areas of weakness. Alongside this we have to be proud of our considerable achievements and defend these strongly in the prevailing political climate.
Rob is fortunate to have what he believe is the best job in the world and is also fortunate to have been supported throughout his career by a wonderful wife, Nicola, and three wonderful children. He is looking forward to the next three years, he appreciates the professional support that he has been given and hopes that he can help ensure that the profession remains the very best for the next generation.
Rob took over as SAC Chair in January 2020, at a time when there was little inkling of events as they were to unfold. He has extensive experience both as a trainer and organiser of training, is an examiner at FRCS(Orth), and is a Trustee of the BOA. His trauma practice is based in Durham and his main elective interest relates to the knee.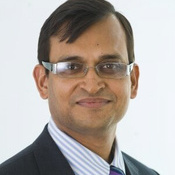 Ajay Malviya
BOA UKITE Clinical Lead
Ajay Malviya joined Northumbria Healthcare as a Consultant in 2011 after completing his orthopaedic training in the North East. His area of specialty is in the treatment of disorders of the young adult hip and has helped Northumbria become a tertiary referral centre for young patients with hip disorders. He is heavily involved in training and is an examiner for FRCS T&O. He is in the BOA Education and Careers committee as the national lead of the UK and Ireland orthopaedic in training examination (UKITE).
He has an active interest in research, with many publications to his name. He is Deputy Editor of the Journal of Hip Preservation Surgery (OUP) and the Chair of UK National Non Arthroplasty Hip Registry (NAHR).
Donald Campbell
TPD Forum Chair
Donald Campbell was born in Vancouver Island, Canada and emigrated to Scotland where he spent his formative years. He graduated from Aberdeen University Medical School in 1993 and trained around most of Scotland, including his Trauma and Orthopaedics (T&O) rotation in the East of Scotland. He completed two years of fellowships in paediatric T&O in Glasgow and Sheffield. He was appointed as a consultant in Ninewells Teaching Hospital in Dundee in 2007, where he treats a broad range of paediatric conditions with a particular interest in the foot and the ankle, including some adult F&A work. He has a keen interest in training and was the East of Scotland T&O Training Programme Director for 6 years. He is now the TPD forum chair for the UK and Ireland and a FRCS T&O examiner. He is also a SAC liaison member for the JCST and sits on the BOA education committee.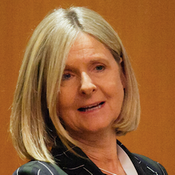 Lisa Hadfield-Law
BOA Educational Advisor
Having spent 20 years in clinical practice and 20 years in surgical education, Lisa has been immersed in both cultures and is, therefore, in a unique position to provide educational support. She has managed an orthopaedic/trauma service of a teaching hospital, and has insight into the circumstances and challenges facing surgical teams.
* Surgical educator since 1992
* Trained over 15,000 surgeons from 68 countries within Europe, North America, Latin America, and Asia Pacific.
* Previously 20 years of trauma nursing experience in the UK and abroad
* Trained as a virtual teacher in 2016
Current Position
* Consultant surgical educator UK and abroad
* Education Advisor to the British Orthopaedic Association & AOUKI
* Contributes to the T&O SAC, FST Advisory Board and ISCP Management group
* Current focus - virtual learning, educational/clinical supervisors and leadership for trainees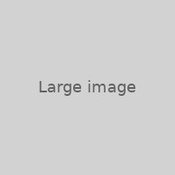 Adrian Andronic
BOTA representative
Adrian is an ST6 on the Yorkshire and Humber rotation and is the current Education Representative for BOTA. Throughout his training Adrian's focus has been on promoting and developing educational and mentorship opportunities for trainees.
Adrian was a T&O Core Trainee Representative for North West in 2017-2018, BOTA Regional Representative for North Yorkshire in 2019-2021 and was elected Education Representative for BOTA in 2021-2022.
As the BOTA Education Representative, his main role is the organisation of this year's BOTA Annual Congress scheduled to take place in November 2022. He also sits as the BOTA representative on the BOA Education and Careers Committee, Royal College Surgeon Learning Committee and HEE Training in the Independent Sector Committee.

Adrian is passionate about medical education and he is actively engaged in supporting trainees to achieve the highest standards of both training and clinical care in light of the recent challenges to training progression and CCT.
Outside of work, Adrian enjoys cycling in the Yorkshire Dales, running and snowboarding.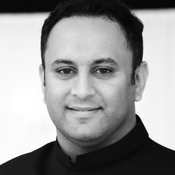 Usman Ahmed
Lead for Simulation
Usman is a lower limb surgeon based in the West Midlands with a diverse portfolio of activity and a particular interest in Virtual Education and Simulation. He also holds a Digital & Simulation role with HEE Midlands, and developed the Postgraduate Virtual Learning Environment which has been a key education delivery vehicle during COVID. @OrthopaedicOz @PGVLE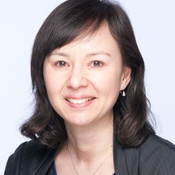 Caroline Hing
Lead for Diversity and Inclusion
Caroline is a professor of orthopaedics at St George's Hospital in London. She trained on the Percival Pott rotation before fellowships in trauma and knee surgery in Australia. She has an academic interest in knee surgery and trauma, having completed a BSc, MSc and MD. She currently leads research in her department and has built up participation in trauma trials within the department. She has committee positions with the NIHR, Orthopaedic Trauma Association, British Orthopaedic Association and the British Association of Surgery of the Knee. She is a founding member of the International Orthopaedic Diversity Alliance and has hosted webinars on diversity to increase support for change.
Caroline has previously helped to develop the BOA's diversity strategy and ran for council hoping to continue to support the BOA in diversity initiatives, education and research. She is keen to support encouraging medical students to consider a career in trauma and orthopaedics by highlighting the varied career trajectories that are possible and the contribution that SAS doctors, AHPs and surgeons all make to patient care.
In her free time she likes to stay active by rock climbing, swimming, cycling, skiing, freediving and travelling. She is happiest outside in the sea or amongst the mountains, ideally somewhere hot and sunny.