Trauma Committee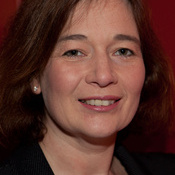 Cheryl Baldwick
Committee Chair
Cheryl has been a consultant in North Devon for 13 years and has a full clinical practice in general trauma and her subspecialist interest of shoulder and elbow surgery. She has been involved in medical education, spending several years as our Foundation Training Programme Director and developing new Specialty Registrar posts in T&O at her Trust. She has also had a number of medical leadership positions and has just been appointed to a Deputy Medical Director role.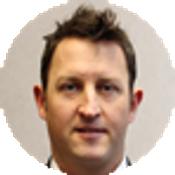 Will Eardley
Vice Chair
I am an academic trauma and limb reconstruction surgeon based at the Clinical Trials Unit of York University and the James Cook University Hospital, Middlesbrough. I have completed fellowship training in trauma surgery and have deployed several times with the British Army as either a trainee or in the Consultant role. I advise the Trauma Audit Research Network through their audit committee, I am a member of the BOA Trauma group and the Research and Professional Development Chairman for AOUK. An educator, researcher and trauma surgeon, I am passionate about educating the next generation of UK orthopaedic trainees.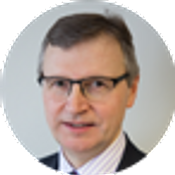 Ian McNab
Honorary Treasurer
Ian McNab trained at the London Hospital Medical College and then as an SHO in London, Sussex and Oxford. His higher orthopaedic surgical training was on the Pott rotation, based on St Bartholomew's and the Royal London Hospitals. It spanned the transition to SpR training and I was 'the last SR'! I undertook my hand and upper limb fellowship training in Oxford and then during a year in Melbourne.
He was appointed in 2000 as a Consultant Hand Surgeon at the Oxford University Hospitals Trust. He works in an excellent integrated team of seven T&O and Plastics hand consultants and closely with my other T&O colleagues, providing emergency care at our Regional Hand Trauma Unit at the John Radcliffe Hospital, and planned and reconstructive surgery at the Nuffield Orthopaedic Centre.
He has a keen interest in teaching as an Honorary Senior Clinical Lecturer in the University of Oxford and at Wadham College. He is Head of the Oxford Hand Fellowship Programme and have served on the Training Interface Group for Hand Surgery, on the UK Hand Diploma Committee and as an examiner. He chairs the AOUK Hand Course. In 2007 he was awarded and undertook the prestigious BSSH Stack Travelling Fellowship in New Zealand, Australia, Singapore and USA.
He have also served on: the BOA Board of Specialist Societies and Professional Practice Committee; as RCS/BOA Regional Specialty Professional Adviser (he proposed the motions at RCS EGM on Health & Social Care Act); the BSSH Research & Audit Committee & Council; and as BMA LNC Chair, Regional & National Consultant Committees, and as Chair, BMA Orthopaedic Sub-Committee.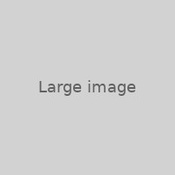 Chris Lewis
BOTA representative
Chris is an ST7 on the North Yorkshire Rotation. He is the current BOTA secretary and is a member of the Faculty of Surgical Trainers, RCSEd. He is the previous BOTA education rep and has undertaken a Clinical Leadership Fellowship focusing on teaching leadership skills, non-technical skills and human factors to higher surgical trainees.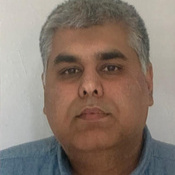 Mansoor Chaudhry
SAS representative
I did my basic surgical training and early orthopaedic training in Pakistan at Liaquat National Hospital, Karachi where I was exposed to numerous mass casualty situations from very early on in my training. Later I moved to Ireland to develop my skills further in my elective orthopaedic interest in upper limb surgery. I completed a Trauma & Limb Reconstruction fellowship at the James Cook University Hospital under the mentorship of Mr. Will Eardley. I was selected for the BOA Clinical Leaders Program in 2018-19. I represent SAS surgeons at the BOA Trauma Committee.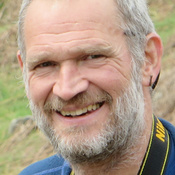 Simon Royston
OTS Representative
Simon Royston graduated from Manchester and completed Orthopaedic HST on the North Trent Rotation.
He was appointed consultant in 2000, with a special interest in Trauma and Limb Reconstruction. Since then he has focused on the management of complex fractures (especially open fractures), malunion, non-union, deformity correction, and osteomyelitis.
Simon has presented widely at many national and international meetings. Until recently he was a committee member British Limb Reconstruction Society.
Alex Trompeter
BOA Trauma Committee Member/Lead for BOASTs
Alex Trompeter works at St George's University Hospital in London and holds the position of Honorary Reader in Orthopaedic Surgery at St George's University of London.
His specific clinical interests are the management of complex fractures, bone infection, non-union, deformity correction and limb lengthening. He works closely with plastic surgeons for many cases. He has a regular ortho-plastic-microbiology MDT clinic as well as delivering the region's amputation service.

Alex graduated from Guy's and St Thomas' medical school in 2003. He completed his specialist training in trauma and orthopaedics in the South West Thames rotation in 2012. He won the Sir Walter Mercer Gold Medal for the FRCS examinations in 2011. Alex undertook specialist fellowship training in trauma and limb reconstruction in the UK (Liverpool and Chertsey) and overseas (Calgary, Canada). He was awarded the Braun travelling fellowship to the Massachusetts General Hospital, USA, by the British Orthopaedic Association, and a travelling fellowship to the Oxford Bone Infection Unit by the British Limb Reconstruction Society.

Alex is actively involved in education locally, nationally and internationally. He regularly teaches and lectures in his specialist areas. He is Training Program Director for the South West London Orthopaedic Rotation, sits as the OTS Committee Member for Meetings and has recently been elected to the BOA Trauma Committee. Alex is also actively involved in academic research.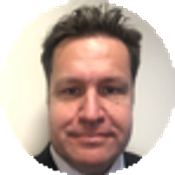 Daniel Engelke
BOA Trauma Committee Member/Lead for Hip fracture reviews
Daniel is a Consultant Trauma and Orthopaedic Surgeon with Specialist Interest in Trauma and Upper Limb Surgery. Trained as General, Trauma and Trauma and Orthopaedic Surgeon in Germany, working in Gloucestershire since 2010 with continuous involvement in complex trauma care and local/regional education. In 2017/18 as Speciality Director member of the team leading the reconfiguration of the T&O department of both major hospitals in the trust. Longstanding AO and ATLS faculty. BOA, OTS and BESS member, since 2019 member of the OTS education committee.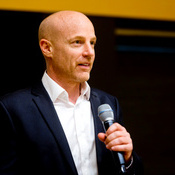 Iain McFadyen
BOA Trauma Committee Member
Iain McFadyen is an orthopaedic trauma and limb reconstruction surgeon working in the Major Trauma Centre in Stoke-on-Trent that serves Staffordshire, Shropshire, Cheshire and North Wales. He was previously the Major Trauma lead in Brighton. He co-chaired the fracture guidelines group for the National Institute for Care and Health Excellence (NICE), was Education Chair for AO UK&I, and is on the BOA trauma committee. His special interests include complex lower limb fractures and complications of fractures including infection and non-union.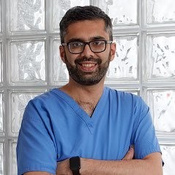 Bilal Jamal
BOA Trauma Committee Member
Bilal Jamal is a trauma, foot, ankle and limb reconstruction surgeon who is based out of the Queen Elizabeth University Hospital (QEUH) in Glasgow where, alongside his plastic surgical colleagues, he leads the orthoplastic service for the west of Scotland.
Bilal qualified from the University of Aberdeen in 2006 following which he completed surgical training in Glasgow. Bilal was the recipient of the prestigious European Foot and Ankle Society travelling fellowship in 2015 which led him to visit centres in Heidelberg, Lyon and Verona. Further fellowship experience was gained in Sheffield and Edinburgh.
Bilal was appointed as a consultant in 2017 and was tasked with establishing a limb reconstruction service. He is a member of the executive committee of the British Limb Reconstruction Society as well as being a council member of the Royal College of Physicians and Surgeons of Glasgow. Since January 2022, Bilal has served on the trauma committee of the British Orthopaedic Association.
Bilal has a keen interest in education and has developed an innovative series of podcasts and webinars to further orthopaedic education. In addition, Bilal is the orthopaedic fellowship director at QEUH.
In his spare time he enjoys eating food, taking naps and running around after his children! One day, he may manage to complete the marathon that he talks about often.