Orthopaedic Committee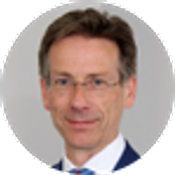 Mark Bowditch
Committee Chair
Mark is a Consultant and Divisional Clinical Director MSK & surgical specialties at ESNEFT (Ipswich & Colchester Hospitals) since 2000. Mark's specialist interests are in surgery of the knee and all levels of surgical education.
He was Chair of the SAC 2017-2020 leading the new curriculum changes, East of England Training Programme Director for 11 years, and is currently Head of School of Surgery. Following three years on BOA Council and one year on the Orthopaedic Committee he joined the Executive as Honorary Treasurer in 2020/21.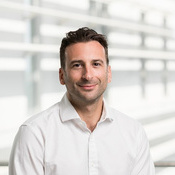 Nick Aresti
Vice Chair
Nick is a Consultant at Barts Health working across the Royal London and Whipps Cross Hospitals, where he specialises in shoulder and elbow surgery. He is the Deputy Clinical Network Lead for Orthopaedics at Barts Health and is also a Clinical Lead. He has been on the Orthopaedic Committee for two years and was recently appointed to the Vice Chair position. Nick trained on the Percivall Pott rotation and spent a year as a fellow to the National Medical Director.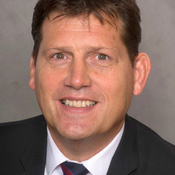 Andrew Manktelow
Council member lead on private practice
Trained at the Royal Free and the RNOH, Andrew headed to the East Midlands and to Nottingham in 1999. Part of a busy trauma group for many years, his practice is now based around hip surgery. His clinical interest started in London and developed during a year in Boston, at MGH. Away from his hips, the scope of his unit has allowed Andrew a continued understanding of the issues that excite and confront other areas of orthopaedic practice.
His clinical work provides research opportunities and forms the basis of his educational activities. Andrew has travelled widely to lecture and demonstrate his practice, and he set up the Nottingham Revision Course in 2007. His recent work with the Revision Surgery Network, which provides a weekly framework for surgeons from different hospitals to meet 'virtually' to discuss complex cases, has received attention nationally and internationally.
Andrew has been on the Executive of the British Hip Society for a number of years and became President in March 2018. His year gave him a better appreciation of the challenges of today's health economic environment. He saw how the BOA facilitates discussion and provides a cohesive response to support what good
orthopaedics achieves for our patients.
Married to Claire, a GP and with four beautiful and tolerant daughters aged between 21 and 14, Andrew has little time to spare away from my work. When quiet he enjoys travelling, music, gardening, (watching) sport and planning future revisions.
Andrew is passionate about orthopaedics and looks forward to a further opportunity to contribute to our speciality.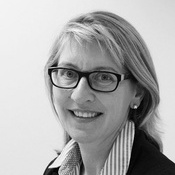 Andrea Sott
Council member trustee
After graduating from medical school in Germany Miss Sott subsequently completed 10 years of basic and higher Surgical Orthopaedic Training in London. In 2004 Miss Sott joined Epsom & St Helier University Hospital NHS Trust/ London as a full time Consultant Surgeon for Trauma & Orthopaedics and Foot & Ankle Surgery. She maintains a GMC portfolio as an active and enthusiastic Trainer for Surgeons and Allied Professionals. She is Senior Examiner for the JCIE, previous Surgical Tutor and current AAC panel member for the Royal College of Surgeons. She has published many papers in her field and outcomes of her Foot and Ankle work has been presented at BOA/ BOFAS as well as EFORT Meetings. She is host to a successful BOA FLP/ BOFAS post CCT fellowship since 2015. Over the past 7 years Miss Sott has developed her senior clinical leadership skills with formal and informal training/coaching. Previously Clinical Director for T&O she now is Medical Director for Planned Care (Surgery/Anaesthetics/Critical Care/Endoscopy as well as Surgical Director of the Elective Orthopaedic Centre Epsom. Miss Sott is married with 3 children and in any spare time she enjoys running, paddleboarding and playing the piano.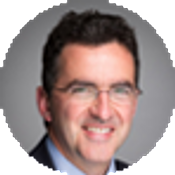 Andrew Price
Council member trustee
Professor Andrew Price studied medicine at the University of Cambridge (Gonville and Caius College) before completing his clinical studies at St.Thomas' Hospital in London. For his Orthopaedic training he joined the Oxford training programme in 1997, becoming a Clinical Lecturer in NDORMS in 2001.

He was awarded a DPhil in 2003 through the University of Oxford (Worcester College), studying the Oxford partial knee replacement. He then completed a year of specialist Knee Fellowship training in Melbourne, returning to NDORMs and the Nuffield Orthopaedic Centre in 2004, where he was subsequently appointed Reader and Honorary Consultant in Knee Surgery.

In 2011, through the University of Oxford Recognition of Distinction exercise, he was made a Professor of Orthopaedic Surgery at NDORMS. His clinical work as a Consultant Knee Surgeon is based at the Nuffield Orthopaedic Centre, where he was Lead Clinician for Hip and Knee Team between 2009 and 2012. His research is based in NDORMS at the Botnar Centre, where he Leads the Knee Research Group.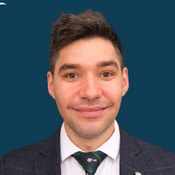 Adrian Andronic
ST6 Trauma and Orthopaedics, BOTA Education Representative
Adrian is an ST6 on the Yorkshire and Humber rotation and is the current Education Representative for BOTA. Throughout his training Adrian's focus has been on promoting and developing educational and mentorship opportunities for trainees.
Adrian was a T&O Core Trainee Representative for North West in 2017-2018, BOTA Regional Representative for North Yorkshire in 2019-2021 and was elected Education Representative for BOTA in 2021-2022.
As the BOTA Education Representative, his main role is the organisation of this year's BOTA Annual Congress scheduled to take place in November 2022. He also sits as the BOTA representative on the BOA Education and Careers Committee, Royal College Surgeon Learning Committee and HEE Training in the Independent Sector Committee.
Adrian is passionate about medical education and he is actively engaged in supporting trainees to achieve the highest standards of both training and clinical care in light of the recent challenges to training progression and CCT.
Speaker, 'Can high quality patient care co-exist with erosion of training standards' - BOA Education & Careers Committee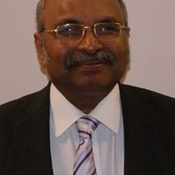 Kodali Siva Prasad
SAS representative
Kodali Siva R K Prasad serves as BOA Orthopaedic Committee Member, BOA-BOTA Culture and Diversity Senior Champion for Wales, Executive Committee Member and Welsh representative for British Indian Orthopaedic Society & Vice-Chair Consultants Committee, Prince Charles Hospital.
He is acclaimed as International Editor and peer reviewer for leading orthopaedic journals on either side of Atlantic, contributing to innovative interchangeable application of clinical practice and research, which enriches both in pursuit of excellence.
He is the First and only International Assistant Editor and the only Editorial Board Member for Foot and Ankle International from UK and the only International Associate Editor for CORR from UK & Consultant Editor for Orthopaedic Product News.
He is a peer reviewer for various journals including JBJS group, JBJS(Br)/BJJ, BJR, FAO & JFAS.
He was selected as Top Reviewer for JBJS & CORR and finally Elite Reviewer for JBJS for 4 times in 4 years with consequent inclusion in JBJS Editorial Board Masthead.
He received several awards including DePuy Summer University Award, one of the best oral papers - SICOT, Best Design Award (BIOS), Making a Difference Award, Team Award, Above and Beyond Award, Research Recognition Award (BIOS) and Professional Excellence Award (BAPIO - Silver Jubilee 2021).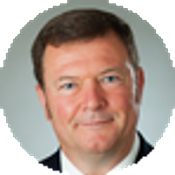 Simon Britten
BOA Medico-legal lead
Simon was appointed to Leeds Teaching Hospitals as a Consultant Trauma and Orthopaedic Surgeon in 2002, having completed surgical training in Bath and Bristol and following fellowship training in the Ilizarov method at the Russian Ilizarov Scientific Centre in Kurgan, Siberia. His practice includes the treatment of severe lower limb fractures and post-traumatic limb reconstruction including non-union, mal-union and deformity, limb length inequality, bone loss, bone infection and amputation. He is currently elected secretary of the British Limb Reconstruction Society. In May 2018 he was awarded the taught degree of Master of Laws with Distinction in medical law and ethics by De Montfort University Leicester.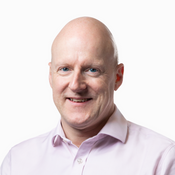 Mike Reed
Consultant Trauma and Orthopaedic Surgeon, North of England
Professor Mike Reed is a full-time hip and knee joint replacement surgeon. He trained in the North of England and did fellowships in New Zealand.
He was previously a co-author of the trauma and orthopaedic curriculum led the orthopaedic elogbook, with over 50M ops logged in all specialties. He was training programme director for Northern (67 trainees), and he chaired the education committee for the British Orthopaedic Association.
At a Trust level Mike has run improvement programmes in hip fracture care, infection prevention and enhanced recovery for Northumbria Healthcare. Northumbria has the shortest length of stay in the UK for primary joint replacement with over 2700 performed each year. He is Clinical Director, working with a team of 25 talented colleagues. He is President of the British Orthopaedic Directors 2020-2022, and sits on Council of the British Orthopaedic Association.
His research focuses on clinical outcomes and infection prevention, diagnosis and management. With Northumbria he is leading a national collaborative on hip fracture care and runs basic science research from Newcastle University and clinical trails from the University of York. He supervises multiple MD and PhDs, and is leading 3 large multicenter studies.
Mike is on the steering committee and executive of the National Joint Registry and Chairs the Annual Report.
Chair, BODS revalidation Session,
Speaker, NJR Session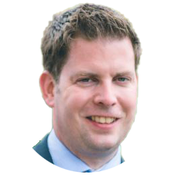 Alexander Dodds
Consultant Orthopaedic Surgeon, Gloucestershire Hospitals NHS FT
Alex was appointed as a specialist knee and hip Consultant Trauma and Orthopaedic Surgeon in January 2015. He currently has a busy, high volume practice consisting of soft tissue knee surgery and joint replacement including revision surgery in his elective practice. Trauma practice is focused around the knee.
Alex was a MD(Res) from Imperial College, London for his work on the anatomy and biomechanics of the knee focusing on the anatomy and biomechanics of the anterolateral structures of the knee.
Alex is currently the Honorary Secretary of the British Association for Surgery of the Knee.
Speaker, 'Knee Frailty Trauma' – BASK Revalidation Session
Lucky Jeyaseelan
BOA Orthopaedic Committee member
Mukesh Hemmady
BOA Orthopaedic Committee member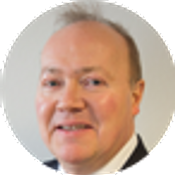 John Skinner
Presidential line
John Skinner is Professor of Orthopaedic Surgery at RNOH Stanmore with a special interest in hip and knee replacement surgery. He is on the Editorial Board of the BJJ. John is Immediate Past President of the BOA and has represented the Association at high level discussions with NHS England and other stakeholders on elective care.