Research Committee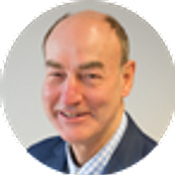 Hamish Simpson
Chair
Professor Hamish Simpson is the Harrison Law Chair of Orthopaedics and Trauma at the University of Edinburgh and Editor-in-Chief of the Bone & Joint Research Journal. He has run multiple RCTs including UK portfolio studies. He also runs a programme of research council funded preclinical work. He is Chair of the BOA research committee and Chair for the World Orthopaedic Research Congress 2022.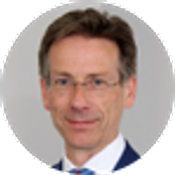 Mark Bowditch
Vice Chair
Mark is a Consultant and Divisional Clinical Director MSK & surgical specialties at ESNEFT (Ipswich & Colchester Hospitals) since 2000. Mark's specialist interests are in surgery of the knee and all levels of surgical education.
He was Chair of the SAC 2017-2020 leading the new curriculum changes, East of England Training Programme Director for 11 years, and is currently Head of School of Surgery. Following three years on BOA Council and one year on the Orthopaedic Committee he joined the Executive as Honorary Treasurer in 2020/21.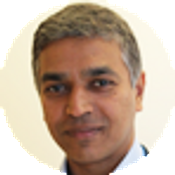 Amar Rangan
Consultant Orthopaedic Surgeon, The James Cook University Hospital
Amar Rangan is a Shoulder and Elbow Surgeon at South Tees Hospitals NHS Trust in Middlesbrough and is Professor of Orthopaedic Surgery, holding the Mary Kinross Trust & Royal College of Surgeons Chair at Department of Health Sciences and Hull York Medical School, University of York. He also holds a full Professorship with the Faculty of Medical Sciences & NDORMS, University of Oxford. Amar is current President of the British Elbow and Shoulder Society. He was Chair of the BOA Research Committee from 2013-2018; the Academic / APOS representative on the T&O SAC from 2013 to 2016; and he has been FRCS (Tr& Orth) examiner for the Intercollegiate Specialty Boards for 10 years.
Amar leads a programme of clinical and translational research, including NIHR funded multi-centre clinical trials. He has been published
widely in Trauma & Orthopaedic Surgery, particularly in the field of Shoulder and Elbow surgery, where his work has influenced clinical practice, national guidelines and policy. He is a member of the NIHR i4i Challenge Awards Committee and is a surgeon
member of the Steering Committee of the National Joint Registry.
Chair, Research Changing Practice: The Big Studies 2022 (BOA Research Committee)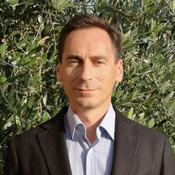 Yuri Kulikov
SAS representative
Mr Kulikov is a Specialty Doctor in Trauma and Orthopaedics with a broad research background and an eye on clinical practice improvement and innovation. He is a passionate proponent of SAS grade development as a career pathway in its own right.
He is particularly interested in Trauma and Orthopaedic research methodology and support of novel research ideas integral to clinical practice. He started career in the Vreden Russian Research Institute of Traumatology and Orthopaedics, worked with the Centre for Orthopaedic Biomechanics (University of Bath), Warwick Orthopaedics group, and currently represents recently set up South Warwickshire Orthopaedic Research & Development (SWORD) initiative.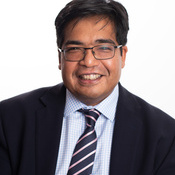 Jeya Palan
BOA Research Committee member
Jeya Palan is a consultant hip and knee arthroplasty surgeon at Leeds Teaching Hospitals NHS trust. He has completed revision arthroplasty fellowships in Coventry and Nottingham as well as a sarcoma fellowship at the Nuffield Orthopaedic Centre, Oxford. He was a T&O registrar in the East Midlands Leicester Deanery. He has been an Associate Editor for the BJJ (2012-2016) and was the National Joint Registry/RCS fellow in 2013/14. He was awarded the BMA Doris-Hillier research grant in 2014/15. He was awarded his PhD from the University of Leicester, looking into outcomes after hip and knee replacements. He has a specialist interest in the management of periprosthetic joint infections and fractures. He has published and presented extensively on hip and knee arthroplasty surgery. He was President of the British Orthopaedic Trainees Association (BOTA) in 2013/14. He is a member of the European Knee Society, ODEP and T&O ST3 National Selection Design Group.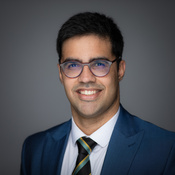 Abhinav Singh
BOTA representative
Abhinav is an Orthopaedic Registrar within the North West Thames rotation and a DPhil Student at the University of Oxford. His research, funded by the NIHR / RCS England Doctoral Research Fellowships, focuses on improving the newborn screening for developmental dysplasia of the hip (DDH). He is also the elected academic representative for the British Orthopaedic Trainee Association (BOTA) with an avid interest in promoting collaborative research.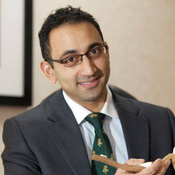 Chinmay Gupte
BOA Research Committee member
Chinmay Gupte PhD, FRCS(Orth), is a consultant orthopaedic surgeon and clinical reader (associate professor) at Imperial College London.

Chinmay specialises in soft tissue knee surgery, focusing on sports knee and children's knee injuries. In paediatrics, he has special interests in hyperlaxity, anterior cruciate ligament reconstruction with lateral tenodesis, meniscal repair and root repair, and patellofemoral instability, together with osteochondral Injury.

Chinmay has published extensively on the role of the anterolateral ligament in ACL reconstruction, together with risk factors for paediatric ACL injury and meniscal repair.

He continues his research in paediatric knee conditions and is working with the engineers at Imperial on osteochondral replacement.

He also leads orthopaedic simulation team lab at Imperial, which focuses on surgical safety in orthopaedic training.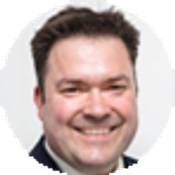 Michael Whitehouse
BOA Research Committee member
Mike is a Reader and Consultant in Trauma and Orthopaedics at the University of Bristol and North Bristol NHS Trust. His clinical work covers major trauma, general trauma, primary and revision hip replacement and primary knee replacement. Particular revision interests include prosthetic joint infection and periprosthetic fractures. His research is based in the Musculoskeletal Research Unit, part of Bristol Medical School where he is Head of Section for Clinical Specialties and Related Sciences.
His research interests cover multicentre clinical trial methodology and delivery, large dataset analysis, evidence syntheses, hip and knee replacement outcomes, first-in-human surgical trials, knee cartilage repair and substitution, hip fractures, wrist fractures, ankle fractures, open fractures and biomechanics. He is part of the statistical analysis team for the National Joint Registry and represents that team on the surgical and implant performance committees, editorial board and executive committee.
He has a passion for teaching, having co-led MSK teaching at the University of Bristol and was lead of MSK teaching at the North Bristol Academy until 2020. He is also co-director of the MSc in Orthopaedic surgery. Postgraduate teaching includes FRCS revision courses, MSK and minor surgery for GPs and he sits on the EFORT Basic Science Task Force. He supervises a large number of doctoral students, 4 currently with 4 previously completed, and is the co-editor of Apley and Solomon's System of Orthopaedics and Trauma. He has published over 160 peer reviewed papers.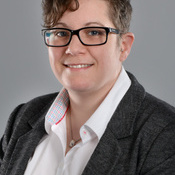 Chloe Scott
BOA Research Committee member
Chloe Scott is a consultant hip, knee and trauma surgeon at the Royal Infirmary of Edinburgh and an NHS Scotland Research Fellow. Her research interests include arthroplasty outcomes, periprosthetic fractures, finite element analysis and knee biomechanics. She is the 2020 recipient of the Hunter-Doig medal from the Royal College of Surgeons of Edinburgh. She serves on the executive committee of the British Association for Surgery of the Knee and on the editorial boards of the Bone and Joint Journal and Bone and Joint Research where she is also an associate editor for hip and knee papers.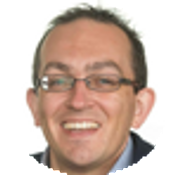 Daniel Perry
Specialist Society Lead - Paediatrics
Daniel Perry PhD, FRCS (Orth) is an Associate Professor of Children's Trauma and Orthopaedic Surgery at the University of Oxford, NIHR Clinician Scientist and a Consultant Children's Orthopaedic Surgeon Alder Hey Children's Hospital in Liverpool.
Dan's major research interests are in epidemiology and effectiveness research. He has developed nationwide collaborative cohorts, clinical trials and is experienced in the analysis of existing (routine) datasets. He has over £7m of grants, including the NIHR British Orthopaedic Surgery Surveillance (BOSS) Study, the NIHR FORCE, SCIENCE and now CRAFFT Study.
Dan is a member of the NIHR HTA Commissioning Board and Paediatric Editor of the Bone and Joint Journal. He also sits on the research committee of the British Orthopaedic Association (BOA), the research committee of BSCOS (British Society for Children's Orthopaedic Surgery). Dan is the clinical lead for hip screening within Public Health England.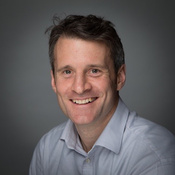 Xavier Griffin
Specialist Society Lead
Xavier Griffin PhD, FRCS (Tr&Orth) Associate Professor of Trauma Surgery at the University of Oxford and Honorary Consultant Trauma Surgeon at the John Radcliffe Hospital, Oxford. Xavier is Chief Investigator for NIHR randomised clinical trials and commercially funded grants. His research interest is in clinical and cost effectiveness of musculoskeletal trauma interventions.
Xavier has several Research Committee appointments including, but not limited to; Cochrane, Arthritis UK and British Orthopaedic Association. Xavier serves in the Reserve Forces and believes that his military training has provided him with transferable skills enabling him to enhance his medical and research career.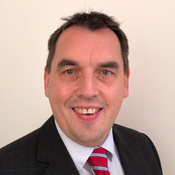 Paul Baker
Specialist Society Lead
Paul trained and currently works in the North East of England. He specialises in lower limb arthroplasty with a specific interest in revision knee surgery. He is a member of the BASK revision knee working group and sits on the BASK research committee. His research interests include the delivery of occupational advice to facilitate return to work after surgery, interactive platforms to educate and support patients undergoing hip and knee replacement and the measurement of patient experience and satisfaction. During his training he was the inaugural National Joint Registry (NJR) research fellow, and also founded the North Easts trainee orthopaedic research group (CORNET).
Paul is the current Research and Innovation Director for South Tees NHS Trust. He has worked with the NIHR CRN in a number of roles leading the injuries and emergencies and orthopaedic portfolios in the North East and North Cumbria region. Since November 2019 Paul has been the Royal College of Surgeons of England speciality lead for adult orthopaedics and is involved with their MSK robotic surgery programme. He is an NIHR HTA grant holder for the OPAL study (Occupational advice for Patients undergoing Arthroplasty of the Lower limb) which was conducted in collaboration with the BOA surgical trails centre at York Clinical Trails Unit. He has published over 75 research papers predominantly focussing on registry knee replacement outcomes, patient reported outcome measures and returning to work after joint arthroplasty.